Saskatchewan's Electric Reliability Framework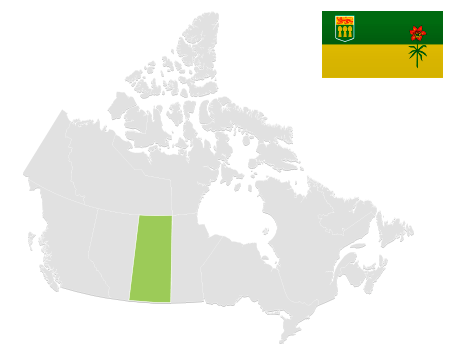 A product of the Energy Mines Ministers' Conference
Saskatchewan's Fast Facts (2014)
Installed Capacity*
4,185 MW
Annual Generation
22,627 GWh
Annual Consumption
21,389 GWh
Customers
~ 580,000
Annual Exports
90 GWh
Annual Imports
797 GWh
Transmission System length (≥ 25 kV)
~ 13,400 km
Interconnections with Alberta, Manitoba, North Dakota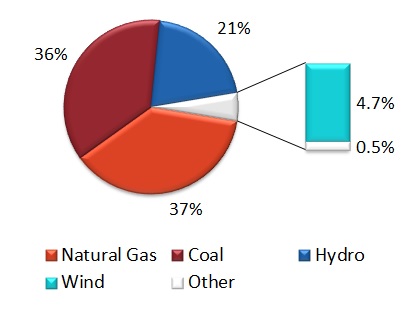 *Three wind power projects, under development or approved, are expected to double SaskPower wind capacity by 2020. SaskPower has committed to doubling generation capacity from renewables (26%) by 2030
Generation from coal is subject to federal regulation on greenhouse gas emissions which requires either shutting down coal units when they reach a certain age or installing carbon capture and storage (CCS). In the past three years, SaskPower has converted one coal unit to CCS, the first commercial-scale project of its kind in the world, and shut down two other units.
Key Organizations
The Government of Saskatchewan manages SaskPower through the Crown Investments Corporation. It approves rate changes and major investment decisions by SaskPower.
The Saskatchewan Rate Review Panel reviews rate proposals by SaskPower and provides opportunity for public questions and comments. It provides a report to the Government of Saskatchewan with recommendations on electricity rate changes.
Saskatchewan Power Corporation (SaskPower) is a Crown corporation, established by the Power Corporation Act, with exclusive franchise in Saskatchewan for transmission and distribution with exception of pre-existing municipal distribution franchises in the cities of Saskatoon and Swift Current. It provides all transmission services and the majority of distribution services and power generation in Saskatchewan. SaskPower is the system operator and provides reliability management. It is regulated by the Saskatchewan Rate Review Panel.
NorthPoint Energy Solutions is a wholly owned subsidiary of SaskPower. It manages trading of electricity with other utilities and administers access to the SaskPower transmission system.
Municipal Franchises of Saskatoon and Swift Current purchase bulk power from SaskPower and distribute it locally.
Major independent power producers including Northland Power (346 MW), TransAlta (220 MW), ATCO (260 MW), Algonquin (26 MW), Suncor/Enbridge (11 MW), and NRGreen (20 MW) sell bulk power from gas, wind and waste heat to SaskPower under long-term power purchase agreements.
Electric Reliability Framework in Saskatchewan
Saskatchewan is part of the North American Bulk Electric System(BES) as a member of the Midwest ISO, and it meets North American Electric Reliability Corporation (NERC) standards. Saskatchewan has a Memorandum of Understanding (MOU) with NERC and the Midwest Reliability Organization (MRO) for audit and standard setting services and has been audited.

The SaskPower Board approved creation of the Saskatchewan Electric Reliability Authority (SERA) in 2010. SERA oversees regulatory compliance with NERC electric reliability standards in Saskatchewan.
For more detailed information related to how electric reliability standards are reviewed, adopted, monitored, and enforced in Saskatchewan, please go to the Saskatchewan Provincial Summary which is currently available on the NERC website: Provincial Summaries.
See the top of the page for other provinces or territories.