Nova Scotia's Electric Reliability Framework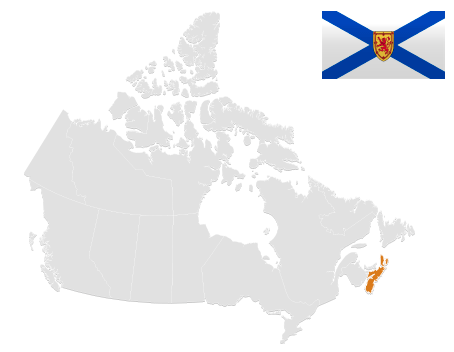 A product of the Energy Mines Ministers' Conference
Nova Scotia's Fast Facts (2015)
Installed Capacity*
2,979 MW
Annual Generation
11,129 GWh
Annual Consumption
10,412 GWh
Customers
~ 506,000
Annual Exports
31 GWh
Annual Imports
428 GWh
Transmission System length (≥ 69 kV)
~ 5,300 km
Interconnections with New Brunswick
*496 MW of Nova Scotia's installed capacity are from independently owned renewables.
Nova Scotia successfully met its renewable energy target for 2015 (25%) and is on track for its 2020 target (40%). A planned new interconnection to Newfoundland and Labrador, as of 2018, is expected to provide > 1,000 GWh in imports.
Key Organizations
Nova Scotia Power Incorporated (NSPower) is an investor owned utility; it is vertically integrated and responsible for the large majority of NS's distribution and generation as well as all of the transmission.
The Nova Scotia Utility and Review Board (UARB) is an independent tribunal that regulates utilities, including NSPower, to ensure operation within the bounds of the law.
The Government of Nova Scotia provides the legal framework that the utility operates within.
Electric Reliability Framework in Nova Scotia
Nova Scotia is part of the North American Bulk Electric System (BES), its high-voltage transmission grid is connected to New Brunswick. The BES is a highly integrated electricity transmission network involving hundreds of thousands of kilometers of high-voltage transmission lines across Canadian, American, and Mexican jurisdictions.
Since 2004, Canadian and American authorities have worked collaboratively to implement a harmonized approach to mandatory Reliability Standards for the BES. These standards are developed by an Electric Reliability Organization (ERO) composed of the North American Electric Reliability Corporation (NERC) and its eight Regional Entities (REs).
Nova Scotia recognizes NERC as an electric reliability standards-setting organization and is part of the Northeast Power Coordinating Council (NPCC) Regional Entity.
For more detailed information related to how electric reliability standards are reviewed, adopted, monitored, and enforced in Nova Scotia, please go to the Nova Scotia Provincial Summary which is currently available on the NERC website: Provincial Summaries.
See the top of the page for other provinces or territories.