Prince Edward Island's Electric Reliability Framework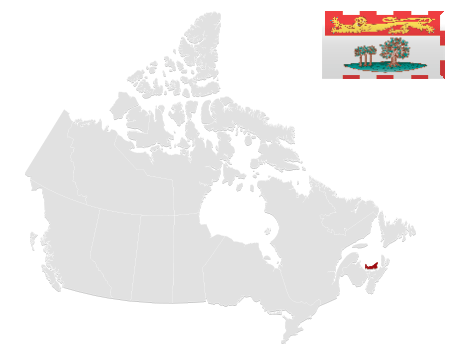 A product of the Energy Mines Ministers' Conference
Prince Edward Island's Fast Facts (2015)
Installed Capacity
365 MW
Annual Generation
635 GWh
Annual Consumption
1,332 GWh
Customers
~ 77,000
Annual Exports
280 GWh
Annual Imports
1,068 GWh
Transmission System length (≥ 69 kV)
~ 700 km
Interconnection with New Brunswick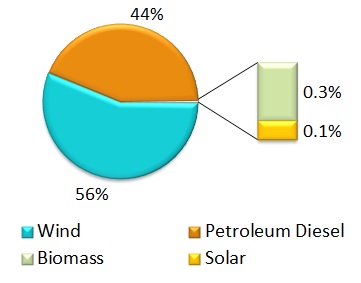 The Prince Edward Island electricity grid is connected to New Brunswick by two submarine cables.
Key Organizations
The Island Regulatory and Appeals Commission (IRAC) is an independent quasi-judicial tribunal operating under the authority of the Island Regulatory and Appeals Commission Act. The Commission administers a number of provincial statutes dealing with economic regulation and hears appeals under provincial planning, tax and residential rental property legislation.
The Commission operates at arms-length from the Provincial Government. It has three full-time and up to five part-time Commissioners and a staff complement of 19. The Commission reports to the Legislative Assembly of Prince Edward Island through the Minister of Education, Early Learning and Culture. The Electric Power Act gives IRAC the authority to regulate the electricity sector in the province.
The PEI Energy Corporation (a Crown corporation) is responsible for pursuing and promoting the development of energy systems and the generation, production, transmission and distribution of energy, in all its forms, on an economic and efficient basis. The PEI Energy Corporation owns and operates over 70 MW of commercial-grade wind turbines located in the eastern and western portions of PEI. The PEI Energy Corporation and the Energy and Minerals Division of the Department of Transportation, Infrastructure and Energy jointly coordinate the development and implementation of electricity policy in the province.
Maritime Electric Company Ltd. is an indirect wholly-owned subsidiary of Fortis Inc. and operates under the provisions of the Electric Power Act and the Renewable Energy Act. Maritime Electric owns and operates a fully integrated system providing for the generation, transmission and distribution of electricity to customers throughout Prince Edward Island with the exception of the area served by the City of Summerside Electric Utility.
The City of Summerside Electric Utility operates under the Department of Municipal Services of the City of Summerside. The utility owns and operates 15 MW of diesel generation and 12MW of wind generation. The Summerside operations are about 10% of the total Island-wide electricity system.
Electric Reliability Framework in Prince Edward Island
Prince Edward Island is connected to the North American Bulk Electric System through its interconnection with New Brunswick. PEI's high voltage transmission consists of generally short 69 kV and 138 kV lines, and only a small number of these would qualify as BES elements as defined by the North American Electric Reliability Corporation (NERC). PEI is not a member of the Northeast Power Coordination Council (NPCC), one of eight regional entities that work with NERC; however PEI generally follows the reliability criteria as set out for NPCC members. PEI's main electric utility collaborates with other Maritimes utilities to ensure that PEI provides appropriate reliability and support to the neighbouring jurisdictions.
See the top of the page for other provinces or territories.