Manitoba's Electric Reliability Framework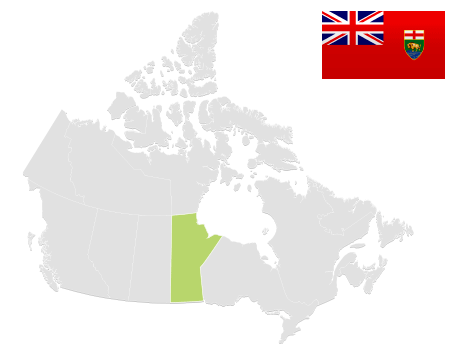 A product of the Energy Mines Ministers' Conference
Manitoba's Fast Facts (2015)
Installed Capacity
5,701 MW
Annual Generation
36,040 GWh
Annual Consumption
22,443 GWh
Customers
~ 561,900
Annual Exports
9,878 GWh
Annual Imports
216 GWh
Transmission System length (≥ 24 kV)
~ 13,000 km
Interconnections with Ontario, Saskatchewan, North Dakota and Minnesota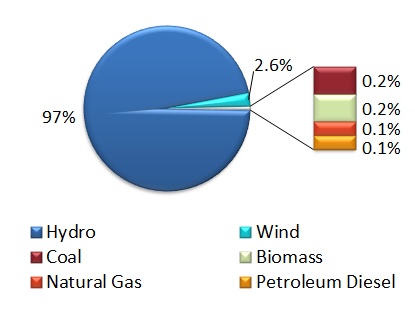 Over 99% of installed electric capacity in Manitoba is from non-emitting, renewable sources
Key Organizations
The Energy Division in the Department of Growth Enterprise and Trade is responsible for developing broad provincial energy policy for both supply and demand side energy activities in Manitoba, and seek economic development opportunities related to energy development and energy efficiency activities.
Manitoba Hydro is the electric power and natural gas utility in the province of Manitoba. It is a provincial Crown Corporation, governed by the Manitoba Hydro-Electric Board and the Manitoba Hydro Act.
The Manitoba Public Utilities Board (PUB) is an independent board responsible for regulating the rates charged by Manitoba Hydro, as well as by other utilities such as Manitoba Public Insurance, gas and propane utilities, and all water and sewer utilities in Manitoba except for the City of Winnipeg.
Electric Reliability Framework in Manitoba
Manitoba is part of North American Bulk Electric System. Its high voltage system is connected to Ontario, Saskatchewan, and the Midwestern states.
On April 01, 2012 compliance to electricity reliability standards became a legal obligation in the Province by all users, owners and operators of its bulk power system. The electricity reliability standards presently in force in Manitoba are developed by the North American Electric Reliability Corporation (NERC) and adopted by the Province as specified in the Reliability Standards Regulation.
Manitoba Hydro and the two wind generation owner/operators (Pattern Energy Group Inc. and Algonquin Power and Utilities Corporation) are the only entities in Manitoba that must comply with the reliability standards.
The Midwest Reliability Organization (MRO) is the regional compliance enforcement authority for the three registered entities located in Manitoba. Monetary penalties and/or sanctions can be applied to violators of compliance requirements. Such penalties are determined in Manitoba by the Manitoba Public Utilities Board and enforced by a Board Order.
To view Manitoba's Reliability Standards Regulation, visit the Manitoba Legislative Assembly website or click here.
For more detailed information related to how electric reliability standards are reviewed, adopted, monitored, and enforced in Manitoba, please go to the Manitoba Provincial Summary which is currently available on the NERC website: Provincial Summaries.
See the top of the page for other provinces or territories.