Northwest Territories' Electric Reliability Framework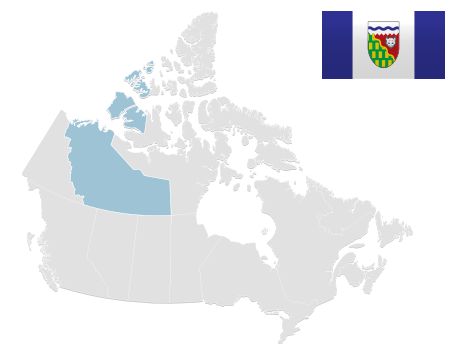 A product of the Energy Mines Ministers' Conference
Northwest Territories' Fast Facts (2015)
Installed Capacity

Footnote

1
269 MW
Annual Generation

Footnote

2
624 GWh
Annual Consumption
624 GWh
Customers
~ 12,000
Annual Exports
0 GWh
Annual Imports
0 GWh
Transmission System length*
~ 420 km
Interconnections
None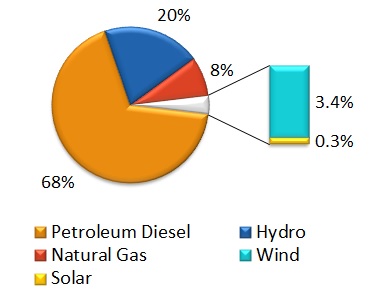 *The Northwest Territories has two isolated transmission systems – to service the North and South Slave regions – totalling 420 km
Key Organizations
The Northwest Territories Public Utilities Board (PUB) is an independent, quasi-judicial agency of the Government of the Northwest Territories. It is responsible for the regulation of public utilities in the NWT. The PUB obtains its authority from the Public Utilities Act.
The Northwest Territories Power Corporation (NTPC) is a Crown Corporation and public utility 100% owned by the Government of the NWT. NTPC generates most of the power in the NWT and is responsible for transmission. It owns and operates three hydro facilities and is responsible for generation, distribution and sale of electricity in most of the NWT's isolated and remote communities.
Northland Utilities (NUL) is an investor owned electricity utility. NUL buys wholesale power from NTPC, distributes and sells that power in Yellowknife, Hay River and surrounding communities. NUL also generates, distributes and sells power in four isolated communities in the NWT.
Electric Reliability Framework in Northwest Territories
The Northwest Territories is not connected to the North American Bulk Electric System and does not apply North American Electric Reliability Corporation (NERC) reliability standards.
Under the Northwest Territories Power Corporation Act it is the responsibility of the NTPC to generate, transmit and distribute power in the territory "on a safe, economic, efficient and reliable basis." The NTPC is regulated by the Public Utilities Board of the NWT and is required to file information on reliability performance, specifically on customer outage information. In remote communities, a reserve margin of 5-10 percent is required to account for normal demand variations. Additionally, a reserve margin large enough to compensate for the loss of the largest generating unit during the system peak, must be available. In practice this means that a community can have more than twice the generating capacity installed than what is required to meet peak winter load to ensure reliability.
See the top of the page for other provinces or territories.