Office of Energy Research and Development (OERD)

Energy innovation and cleantech programming
The Office of Energy Research and Development (OERD) leads the Government of Canada's efforts in delivering energy research, development, and demonstrating (RD&D) funding, accelerating efforts in energy innovation and cleantech programming. With a focus on influencing the pace and direction of energy system transformation, OERD targets the most impactful technologies to maximize environmental and economic outcomes. Leveraging over forty years of experience and unique science and technology expertise, OERD invests in thirteen federal departments and agencies to undertake RD&D, as well as a wide range of Canadian small and medium enterprises, utilities, industry, and other firms, all in support of Canada's energy innovation and climate change goals.
Current initiatives and funding opportunities
What types of projects are we advancing?
Projects funded through our programs focus on influencing the pace and direction of energy system transformation and targeting the most impactful technologies, in order to maximize environmental and economic outcomes. OERD's programs target "missions" to realize a clean energy future and a sustainable natural resources sector.
Missions:
Missions
Supporting Clean Energy Innovation
Improve Energy Efficiency and Processes to Reduce Emissions from Energy End-Use
Accelerate Electrification and maximize benefits to renewable heat and power
Develop cleaner fuels pathways
Reduce Reliance on Diesel in Rural, Remote, and Indigenous Communities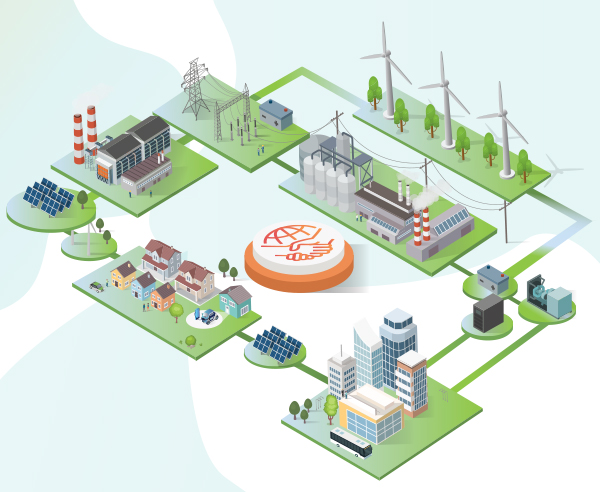 The energy system is complex, and constantly changing. OERD connects through funding clean energy projects and developing partnerships with stakeholders with the goals of reducing harmful emissions, and supporting innovation and economic opportunities in the energy sector.
DESCRIPTION

The energy system includes smart grids, energy efficient buildings, electric vehicle infrastructure, renewable energy & storage, and clean fuel distribution in Canada, especially in rural and remote communities.
Collaborating with OERD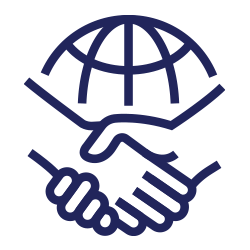 OERD leads Canada's involvement in both domestic and international energy innovation activities, including as a founding member of Mission Innovation and through energy technology activities with the International Energy Agency.  Find out more about our work with the IEA and other International Agencies.
OERD also works with partners, such as Breakthrough Energy Ventures, the Business Development Bank of Canada and Alberta Innovates, to design and deliver innovative funding programs, for both the public and private sectors, to facilitate Canada's transition to a clean energy economy. Breakthrough Energy Solutions Canada was launched in 2019 under our Energy Innovation Program, and continues to foster these types of collaborative partnerships.
Work with us
"Trusted Partnerships" are an efficient mechanism to facilitate collaboration and co-funding of projects. Established through the signing of Memorandums Of Understanding and Non-Disclosure Agreements, these agreements enable efficient collaboration through the sharing of information, leveraging of respective funding processes and the possible establishment of parallel calls for proposals. Collaborations under the "Trusted Partnerships" platform are not tied to specific programs and can be utilized as a means of cooperating on projects as future opportunities arise.
Our current "Trusted Partners" include:
OERD delivers results
Since 2016, OERD invested over $500 million in 300 energy innovation and clean technology RD&D projects across eight programs. In 2021-22, project partners invested $2.6 for every $1 invested by OERD. The projects resulted in:
2.2 Mt of direct GHG reductions; reduced use of water by 13,712,426m3; and reduced 70,896 tonnes of water
2138 job-years of employment (1113 direct)
55 patents and licences
Support for the development of 39 codes, standards and regulations
593 peer reviewed publications, technical reports, datasets, modeling tools, and other knowledge products
---
Stay connected
Join our electronic mailing list for up-to-date information on our funding calls, and follow us on social media and join the conversation using #oerd