Extractive Sector Transparency
The Extractive Sector Transparency Office (ESTO) ensures that Canada remains a global leader in extractive sector transparency and good governance. The ESTO is responsible for the administration and enforcement of the Extractive Sector Transparency Measures Act (ESTMA) and supports Canada's role in the Extractive Industries Transparency Initiative (EITI).
Extractive Sector Transparency Measures Act
The ESTMA helps the Government of Canada deter corruption in the extractive sector. Under the ESTMA, extractive entities that are active in Canada must publicly disclose, on an annual basis, certain types of payments made to governments in Canada and abroad.
About the ESTMA
Learn about the ESTMA and its key reporting obligations, including which entities should enroll and what is required of them.
Report under the ESTMA
Learn how to enroll and submit a report under the ESTMA. Access reporting templates, forms and helpful instructions.
Substitution determinations
Learn whether you can submit a report prepared for another jurisdiction to satisfy your ESTMA reporting requirements.
ESTMA FAQs
Get answers to common questions about the ESTMA and the reporting process.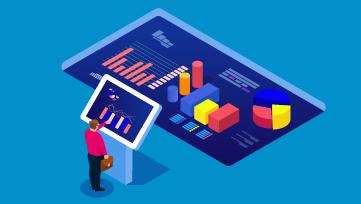 ESTMA reports and data
Access the ESTMA Data Portal to view all the reports published in the last five years by companies that comply with the ESTMA, and download the complete dataset. These reports list the amounts paid by companies to governments across the globe.
Extractive Industries Transparency Initiative
The EITI is an international transparency standard in the mining, oil and gas sectors. This initiative is currently implemented by over 50 countries. It is governed by a multi-stakeholder board of 20 members that meets three times per year. The EITI Board is comprised of implementing countries, supporting countries, supporting companies and civil society organizations.
The EITI provides one of the few forums in the extractive sector where civil society, companies and governments come together to define best practice and support good governance. It reinforces the rules-based international order, mitigates risk, reduces corruption, and promotes inclusion and accountability through citizen participation in resource governance.
Canada has served as a board member since 2009. As a supporting country member, Canada contributes financial, technical and political support to the initiative. Participating in the governance of the EITI advances Canadian foreign policy, trade policy and international development objectives.