Natural Hazards

Natural hazards have the potential to be serious threats to the well-being of Canadians. The outcome can be catastrophic, often resulting in damage to critical infrastructure and the environment, injury to humans, and even loss of life.
Scientists at the Canada Centre for Remote Sensing (CCRS) have been developing remote sensing science techniques using satellite data to better understand, map and monitor natural hazards such as landslides, floods and river ice break-up, with the goal of enhancing the safety and security of Canadians.
Scientists are working with satellite interferometric Synthetic Aperture Radar, or satellite InSAR, to measure slope movement and terrain stability on the order of millimetres (Figure 1).
Figure 1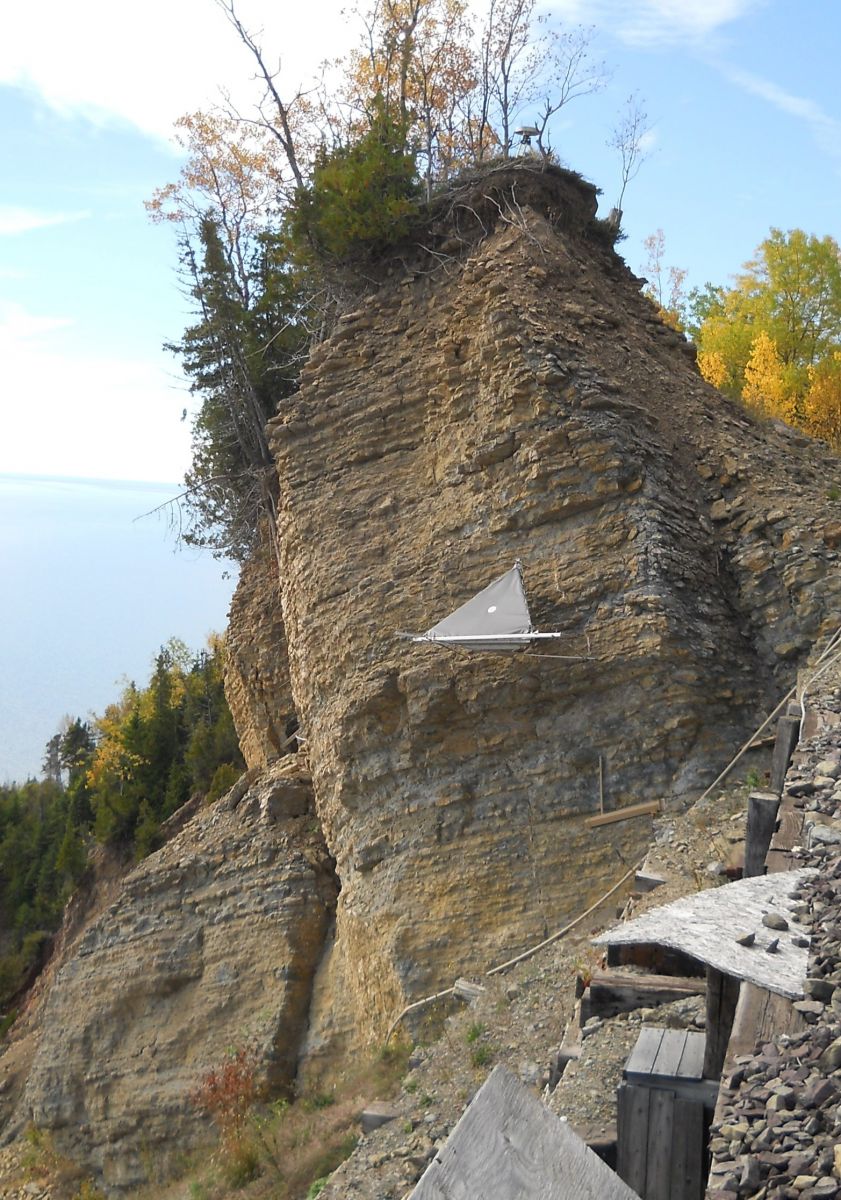 Since 2006, CCRS' Emergency Geomatics Service (EGS) has been using satellite SAR imagery to derive near-real time, synoptic flood extent products during seasonal floods and river ice break-up. These products provide emergency responders at a range of levels and jurisdictions with critical information required for emergency response.
Canada's RADARSAT Constellation Mission launched in June 2019, and the European Space Agency's Sentinel-1, will enable more frequent and improved monitoring of ground movement, landslide areas, river ice break-up and floods.
Data Collections
Floods in Canada Map Collection
River Ice State in Canada Map Collection
Natural Hazards Publications
InSAR monitoring of permafrost activity, NWT, Canada
Find out more about techniques developed at CCRS to monitor permafrost activity and critical infrastructure.
CCRS Emergency Response Activities in Canada
CCRS Emergency Response Activities Internationally
Find out how SAR techniques are being used to map the extent of seasonal flooding and river ice break-up in Canada and abroad.
Educational Resources:
Articles, Videos and Podcasts: