Industry
Creating diverse and cost-effective greenhouse gas (GHG)-reduction pathways for industrial GHG emitters
Our areas of focus
CanmetENERGY Ottawa's Industry program consists of research and development (R&D) in fuel switching, improving energy intensity of processes, and process heat utilization. We focus on assisting three main industry sectors: primary metals, cement and concrete, and chemical and petroleum refineries. Currently, we are focused on:
fuel switching: seeking to achieve a greater than 25% reduction in facility GHG emissions, by delivering solutions to substitute alternate fuels for fossil fuels
process energy intensity improvements: delivering both incremental and transformative, cost-effective technology solutions to reduce energy intensity and reliance on fossil fuels amongst Industry (as defined above)
process heat utilization: accelerating the development of technologies that allow Industry to recover heat from their industrial processes, develop and integrate new cycles for generating power, and improve their heat management
Industry projects at CanmetENERGY in Ottawa
To address the areas of focus listed above, CanmetENERGY Ottawa is currently involved in the following industry-focused projects:
Disclaimer

Links to websites not under the control of the Government of Canada (GC) are provided solely for the convenience of users. The GC does not offer any guarantee and is not responsible for the accuracy, currency or reliability of the linked content, nor does it endorse the sites and their content. Information offered by non-GC sites to which this website links is not subject to the

Privacy Act

or the

Official Languages Act

and may not be accessible to persons with disabilities. Please see our

Terms and conditions

for more information.
Featured item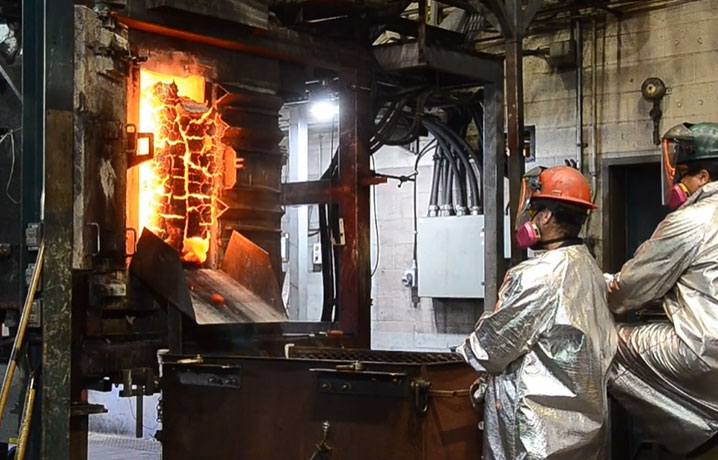 Global excellence in steelmaking R&D
CanmetENERGY Ottawa research scientist Louis Giroux was posthumously awarded the 2021 Association for Iron and Steel Technology's Josef S. Kapitan Best Paper Award (Cokemaking), for the paper "Coal Rheology – The Effect of Rank and Sample Preparation on Test Results".
The award recognizes the significance of the paper's contribution to the field of steelmaking. Being able to accurately evaluate the rheological properties of coal helps optimize coal blends used to produce high quality coke for producing steel.
Read "Coal Rheology – The Effect of Rank and Sample Preparation on Test Results"
Find out more about industry R&D