Developing low-temperature magnetohydrodynamics
Project location: CanmetENERGY Ottawa, Ottawa, ON
Timeline: 6 years (2016 to 2022)
Program: Industry
Project description
There are three parts to this project:
Part 1: Construct and test a pilot-scale facility to demonstrate a cost-effective Ericsson cycle that does not require a turbine and conventional generator, but instead uses refrigerant and liquid metal magnetohydrodynamics (MHD). The cycle is applicable to a variety of renewable and industrial heat sources, to produce power at a low temperature.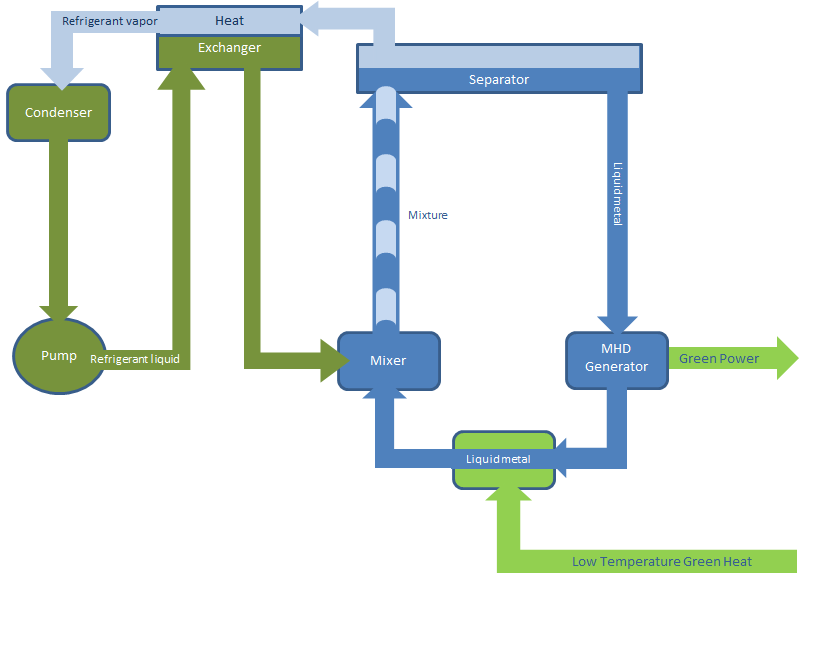 Figure 1: From Heat to Green Power
Text version

The low-temperature magnetohydrodynamic (LTMHD) system consists of two vertical loops: a liquid metal loop on the right, and a refrigerant loop on the left. The refrigerant loop drives the circulation of the liquid metal loop by injecting the refrigerant into the mixer, forming a gas-liquid metal two-phase mixture, and releasing the refrigerant at the top. In such a way, the liquid metal loop will circulate naturally and produce power through the MHD generator. The low-temperature heat is provided to the liquid metal loop so that a high heat transfer can be achieved.
Part 2: Carry out an experimental campaign on the performance and reliability of heat exchangers for capturing waste heat in harsh environments, especially erosive and corrosive ones.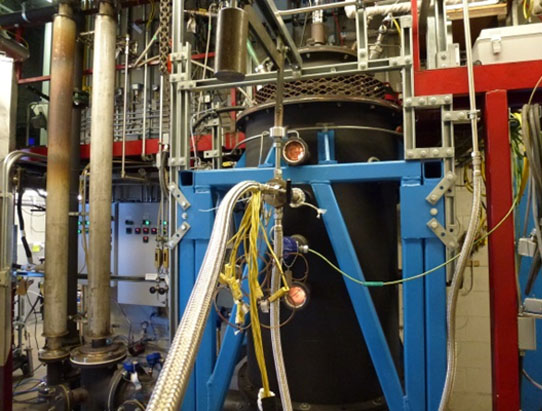 Figure 2: Laboratory-scale research furnace
Figure 3: Condensing heat exchanger for waste heat capture
Part 3: Develop cogeneration configurations that are integrated with a variety of power cycles and are able to use unconventional fuels. By doing so, we aim to help expand the industrial use of cogeneration.
Contact CanmetENERGY in Ottawa