RETScreen Capacity Building
We help improve the knowledge, skills and capabilities of the 800,000+ energy, facility and sustainability professionals located around the world who use the RETScreen® Clean Energy Management Software platform.
RETScreen is the world's leading clean energy management software, growing at 40,000+ new users each year and available in 38 languages, covering 2/3rds of the world's population.
Our areas of focus
The focus of our capacity building program is to ensure that both our new and existing users are able to maximize the benefit and impact of using our software platform in their day-to-day work.
We help achieve this by:
continuing to widely disseminate RETScreen Expert, the advanced version of the software, via our website to users in Viewer mode completely free-of-charge.
providing an ever-improving premium version of RETScreen Expert on a cost-recovery basis. The full functionality of RETScreen Expert (including the ability to save, print and export files) is available in Professional mode by purchasing a renewable 12-month subscription, currently priced at $869 (CAD) per subscription (plus applicable taxes). Each paid subscription entitles the subscribing organization to install the software key on up to a total of ten (10) computers at no additional charge, for use by employees of the organization.
offering the 1,400+ universities and colleges worldwide who use RETScreen to purchase one annual subscription and install RETScreen Expert's Professional mode for teaching and research (non-commercial) use only on an unlimited number of organization-owned computers (including computer laboratories), as well as on an unlimited number of student-owned computers (for currently registered students).
developing and disseminating knowledge content, such as the RETScreen User-Manual, the RETScreen Engineering e-Textbook and the RETScreen Case Studies and Templates.
creating and publishing new instructional videos for our RETScreen eLearning Channel, and helping to raise awareness of online RETScreen training resources created by other organizations.
coordinating with private and public sector organizations who provide independent RETScreen training, such as the popular Certified RETScreen Expert (CRE) course, to help raise awareness of upcoming courses offered by this network of trainers who focus on professional development and continuing education.
providing direct technical support to our RETScreen customers who subscribe to the Professional mode of the software.
If you are interested in purchasing an annual subscription for the Professional mode of the RETScreen software or if you are already a subscriber and you require technical support, please contact us at: RETScreen@nrcan-rncan.gc.ca
Disclaimer

Links to websites not under the control of the Government of Canada (GC) are provided solely for the convenience of users. The GC does not offer any guarantee and is not responsible for the accuracy, currency or reliability of the linked content, nor does it endorse the sites and their content. Information offered by non-GC sites to which this website links is not subject to the

Privacy Act

or the

Official Languages Act

and may not be accessible to persons with disabilities. Please see our

Terms and conditions

for more information.
Featured item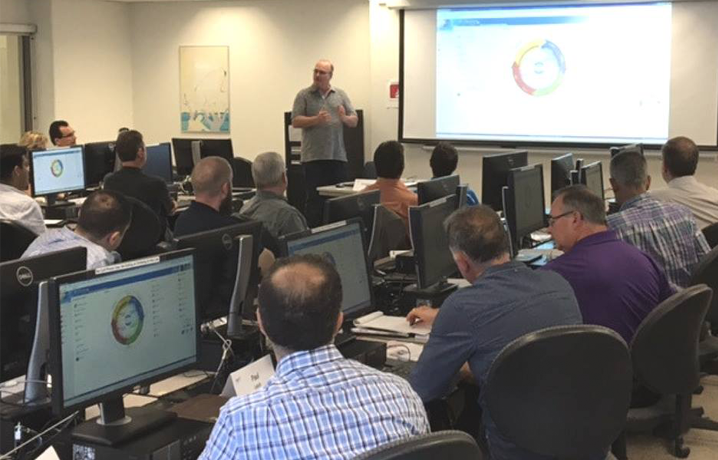 RETScreen Expert customer network
Many different types of organizations use RETScreen Expert, the advanced version of the software. However, three main customer groups have emerged as subscribers for the ever-improving premium version of the software.
Read the full customer network article
Find out more about RETScreen Capacity Building