Canada's Spatial Data Infrastructure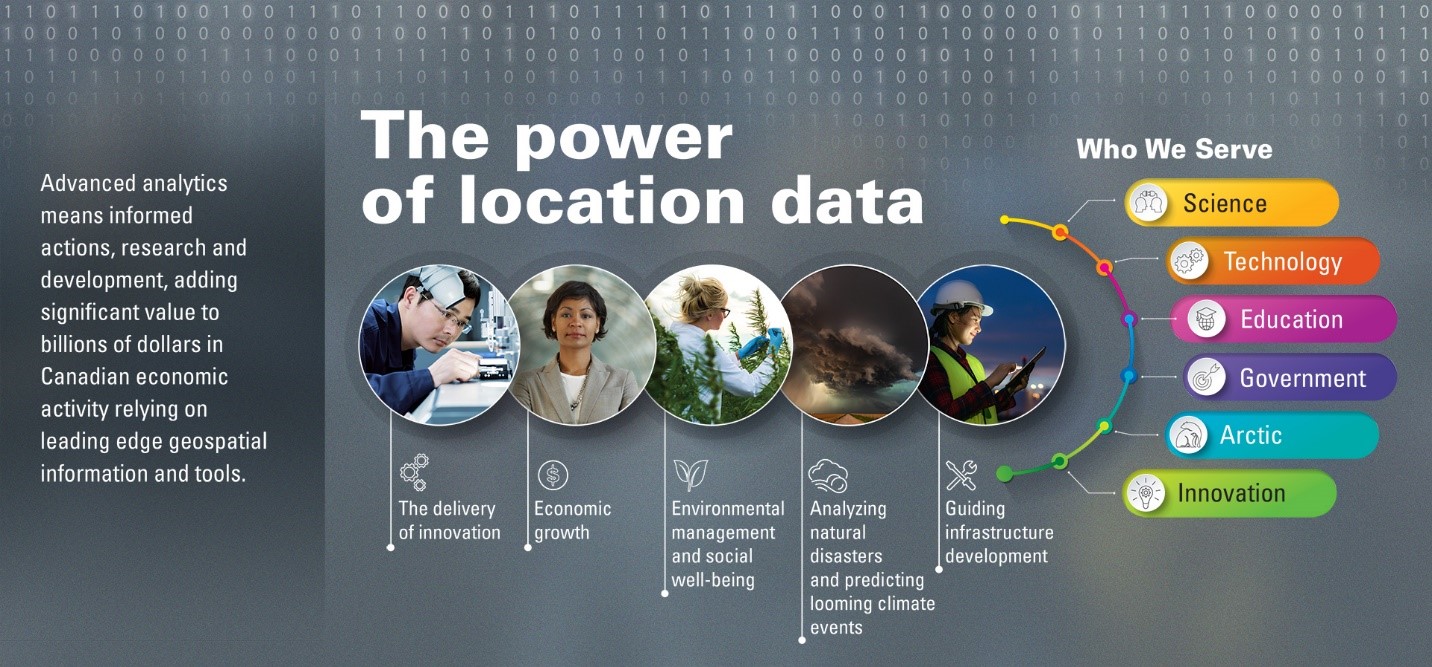 Canada's spatial data infrastructure (SDI), referred to as the Canadian Geospatial Data Infrastructure (CGDI) is the relevant base collection of standards, policies, applications, and governance that facilitate the access, use, integration, and preservation of spatial data.
GeoConnections is a national program with the mandate and responsibility to lead the CGDI through the use of standards-based technologies and operational policies for data sharing and integration.
Canadian Geospatial Data Infrastructure (CGDI) User Needs Assessments
A User Needs Assessment (UNA) and User-centered Design (UCD) study has been completed to assess the capacity and current requirements of existing and new users of the Canadian Geospatial Data Infrastructure (CGDI).
To address the needs of major stakeholder groups for the CGDI, the study was structured in two parts:
Part A - Canadian stakeholders, including federal, provincial, territorial, and municipal governments, academia, private sector, and non-government organizations.
Part B - Indigenous (First Nations, Inuit, Métis) organizations in Canada, including Indigenous governments, Tribal Councils, Treaty Organizations, Indigenous NGOs/Non-profits, and Indigenous-owned private companies.
Please visit the
CGDI Resource Centre
to access the complete study as well as other CGDI publications.