De-risking the adoption of biofuels-based combined heat and power systems for the North
Project location: Multiple locations across Canada
Project lead: CanmetENERGY Ottawa
Timeline: 3 years (2020 to 2023)
Program: Northern and Remote Energy
Project description
In the face of increasing costs for imported fossil fuels, remote and rural communities have a growing interest and urgency to utilize energy from clean, local renewable sources. Many of these communities are located close to forest resources and have the potential to harvest, transport, and utilize biomass (bioenergy) as a way to achieve energy self-sufficiency, increase economic development and provide local jobs. From an environmental perspective, benefits include greenhouse gas reduction through fossil fuel displacement, air quality improvement, and reduced potential for fossil oil spillage.
This project is built on the promising results achieved in previous projects, which have successfully: (i) identified and assessed the optimal pathways to produce bioenergy for heat and power in northern and remote communities, and, (ii) assessed a wood chip gasification combined heat and power (CHP) system in our labs in Ottawa.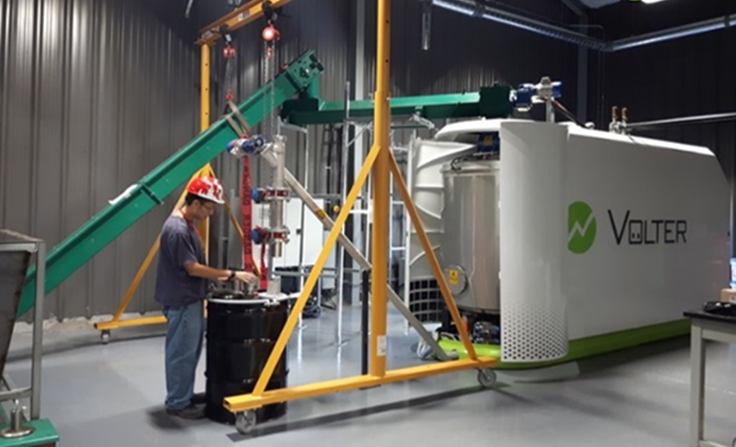 The aim of the current project is to advance heat and CHP systems using biofuels. This requires overcoming technological, infrastructure and capacity barriers, which currently limit the acceptance and implementation of bioenergy in the North.
Biofuels, such as wood chips, wood pellets, bio-methanol, bio-dimethyl ether (DME) and liquid natural gas (containing renewable natural gas), are the targeted fuels. The biofuel CHP systems envisioned range in scale from 1 kWe to several hundred kWe.
Our work is reinforced by close internal collaboration and external collaboration with other government departments, including the Canadian Forest Service, as well as community, industrial, and academic partners.
Contact CanmetENERGY in Ottawa