Advanced chemistry, characterization, and artificial intelligence
Our research and development (R&D) focuses on gaining a better understanding of the chemistry and composition of petroleum and renewable feedstocks. This is accomplished by developing and utilizing advanced characterization methods coupled with molecular-level modeling, computation, and artificial intelligence approaches.
Our areas of focus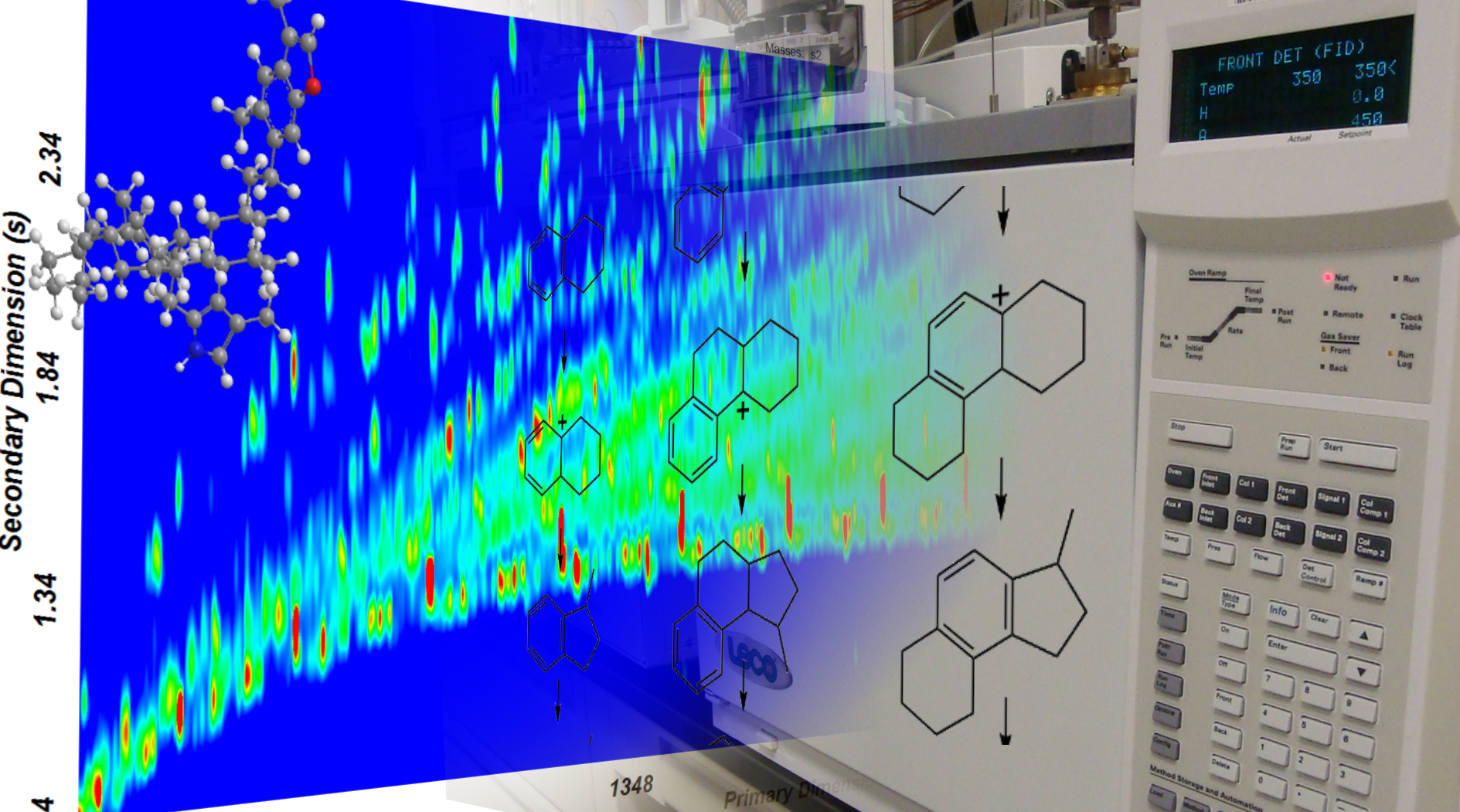 CanmetENERGY Devon's Advanced Chemistry, Characterization, and Artificial Intelligence R&D program focuses on advanced characterization of hydrocarbon streams which in-turn provides strong support to R&D activities. We strive for excellence in:
Advanced analytical capabilities: our lab offers a suite of advanced analytical techniques including one- and two-dimensional gas chromatography (GC×GC) with multiple detectors, thermal desorption and analytical pyrolysis coupled with gas chromatography and mass spectrometry detector (py-GC-MS), group type analysis using GC combined with vacuum ultraviolet (VUV) detector, high performance liquid chromatography (HPLC), spectroscopy and many others.
Comprehensive and detailed characterization: we gain in-depth understanding of the chemical, physical and molecular changes during processing of conventional and renewable feedstocks through the speciation of hydrocarbons, sulphur, and nitrogen compounds. This is done using a broad range of advanced analytical techniques and unique laboratory equipment.
Method development: we actively initiate and participate in the development of advanced analytical methods for fuels derived from conventional and unconventional resources. This helps us meet the increasing demands for new technology R&D.
Petroinformatics: we apply artificial intelligence/machine learning (AI/ML) approaches to translating a vast array of analytical and process data into predictive modeling tools to improve process efficiency and greenhouse gas (GHG) emission intensity.
Advanced chemistry, characterization, and artificial intelligence projects at CanmetENERGY Devon
Our current suite of R&D projects aims to increase our understanding of the chemistry of conventional and unconventional streams through advanced characterization and machine learning approaches.

1-844-987-8600 CanmetENERGY Devon's Toll-Free Number
This toll-free number allows incoming callers to select the official language of their choice.