Canadian Circle of Champions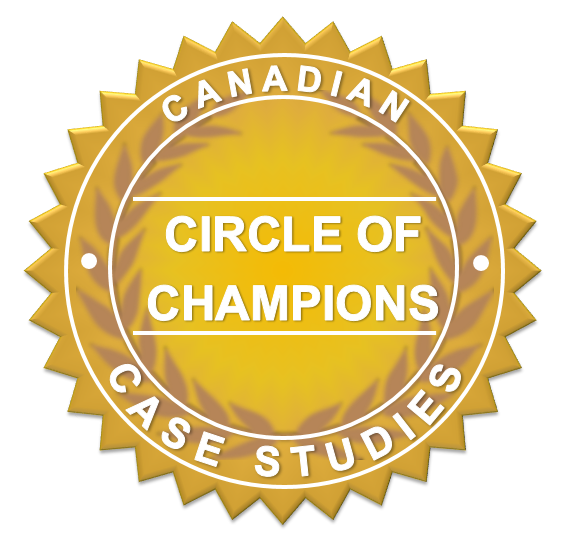 The following energy benchmarking champions are stakeholders in the commercial and institutional buildings sector who have committed to the routine practice of energy benchmarking and use benchmarking data to develop and implement energy-saving action plans that contribute to a healthier environment.
These organizations have successfully integrated benchmarking as part of their overall energy management strategy. Check out their success stories to learn how you can do the same.
Build up your savings and increase worker productivity! Read about organizations that have committed an energy benchmarking routine in the commercial office sector, including financial offices. See how their energy benchmarking routines have made them energy champions and how you can become one too!
Turn your energy dollars into education dollars. Find out which champions are in a class of their own. These champions include organizations within the education institutions sector, including school boards, K-12 schools and universities.
Never miss a beat with champions who call the shots! Find out which medical facilities, including hospitals, long-term care facilities and senior care communities, have been titled energy benchmarking champions.
Winning is a habit and success is a choice for these champions. Find out which sports facilities, including ice/curling rinks, have adopted gold medal standard energy benchmarking routines.
Eager for some bargains? Read which champions within the retail sector have saved money and energy by committing to an energy benchmarking routine.