Sun in a box, solar panels put to the test
By Allison De Toni, Natural Resources Canada, Ottawa, and Passy Longuet, CanmetENERGY in Varennes, Quebec
May 2021
Solar power is an increasingly popular form of renewable energy technology for a number of reasons. At the top of many lists is the need to reduce greenhouse gas emissions. It's no wonder photovoltaic (PV) solar technology is quickly gaining ground in Canada as new products enter the market and ever-larger systems are being built. But how well will these new systems complement the energy grid? How well do these panels really perform? What are the special requirements for our northern climate?
To help answer these questions, and more, Natural Resources Canada added a new state-of-the-art large-scale solar simulator to CanmetENERGY's PV testing facility in Varennes, Quebec. Now, researchers across the country can directly assess how the specifications provided by solar panel manufacturers compare with actual performance under controlled laboratory conditions. "New standards for measuring PV performance are being defined as new technologies emerge," says Christopher Baldus-Jeursen, a research officer at CanmetENERGY in Varennes.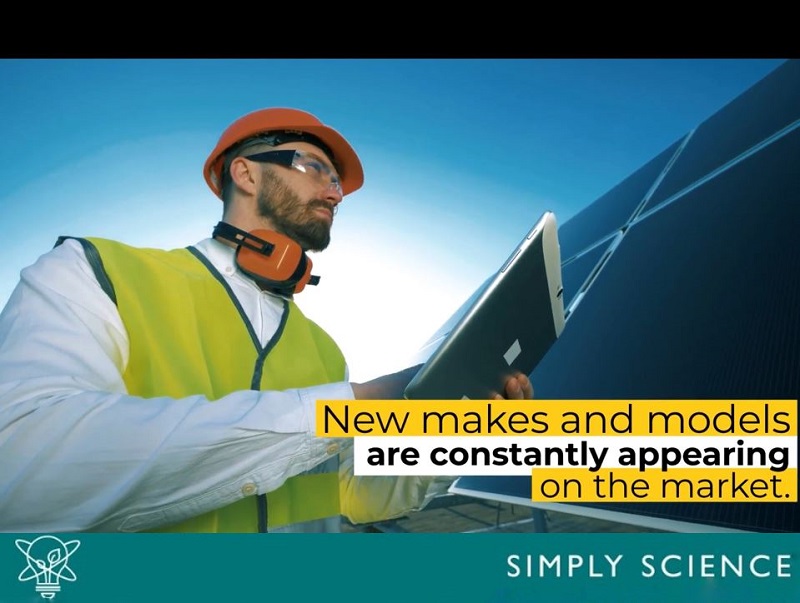 Measuring performance: the Canadian climate factor
The Varennes lab has been measuring PV module performance since 1993. But for CanmetENERGY researchers and engineers, the new simulator provides the wide range of capabilities they need to continue assessing the long-term performance of PV systems under the special conditions of our Canadian climate.
Understanding how these products perform in a controlled environment is essential for meeting national and international standards. This performance information also helps developers as they design their systems. Solar simulators can be divided into two categories depending on their illuminated area: a tabletop device illuminates an individual cell a few centimetres in size, whereas a much larger module-scale system illuminates an entire PV panel. Module-scale solar simulators are a regular feature of industrial production lines in Quebec and Ontario, but few are available to the PV research community in Canada. The new Varennes solar simulator addresses this need by allowing researchers to flash test commercial PV panels with areas up to three square metres.
How does the solar simulator work?
"The solar simulator has a thermostatic chamber that can control a module's temperature in a very precise way and a long-duration flash that makes it possible to measure high-end modules," explains Christopher.
The solar panel is placed inside a dark chamber where it is exposed to the simulator's flash of light with a spectrum close to that of the sun. The panel's various outputs — power, current and voltage — are then measured over a few milliseconds, and the data are then sent to a computer for analysis by specialized software.
The simulator can also determine a panel's performance under different temperatures and illumination intensities. Light intensity can be reduced to simulate low conditions, and the temperature can be adjusted to between 10°C and 75°C.
"The solar simulator is indispensable for measuring the performance of modules at the beginning and end of a panel system's life," says Alexandre Côté, an engineer at CanmetENERGY in Varennes. "This allows us to determine the degradation rate of the performance parameters and to compare various systems in different Canadian climates."
Helping industry, academia and Canadians
The solar simulator allows Christopher and Alexandre to test new industrial technologies and high-efficiency solar panels. It also lets them provide measurement services to universities and companies. For example, the team may help a university determine the performance of a PV module prototype it has developed, or assist an industrial start-up company in validating its claims for a new technology. The new simulator also enables the team to help establish new measurement standards for solar panels and evaluate the most recent best practices and applicable industry standards.
These and other aspects of Christopher and Alexandre's work at CanmetENERGY in Varennes make a real, practical difference to the lives of Canadians.
"I chose to work in the renewable energy field, because it reflects the intersection of my interest in engineering science and environmental issues, particularly global warming," says Christopher. "I like being able to contribute to the growing field of photovoltaics and the transition to a low-carbon society."
For more information:
NRCan's CanmetENERGY PV testing facility in Varennes
Watch: