Saving generations of research one seedling at a time
Thousands of new seedlings were at risk when COVID-19 shut down research centres
September 2020
The greenhouse is hot and humid under the summer sun on Vancouver Island as Canadian Wood Fibre Centre scientist Mike Cruickshank carefully tends to more than 2,000 Douglas-fir seedlings. His goal: to see that each and every one of them makes it through the summer of COVID-19, and beyond.
A year ago, the Pacific Forestry Centre would have been busy with technicians, pathologists, geneticists — everyone preparing for fieldwork. This year, Mike, a Natural Resources of Canada (NRCan) plant pathologist, is the only one who has entered the greenhouse since COVID-19 shut down the centre in March. "It's probably the safest place on Earth right now," he says, referring to the fact he's working in total physical isolation. It's just him in his white lab coat — and racks upon racks of seedlings.
Science doesn't stop
Mike's role as caretaker is straightforward: monitor and water the young plants. But the importance of these seedlings can't be overestimated. They're part of a research experiment that could have repercussions for generations to come. That's why today's task is even more urgent. "Nothing can go wrong," says Mike. "No one wants to lose this experiment. It took an army of people to put it together. We'd have to start all over again."
The setup is rather low tech. There is no air conditioning or computerized environmental monitoring, only a vent in the roof so the warm air can escape and a fan. A good idea in retrospect, he says, because nothing can break down.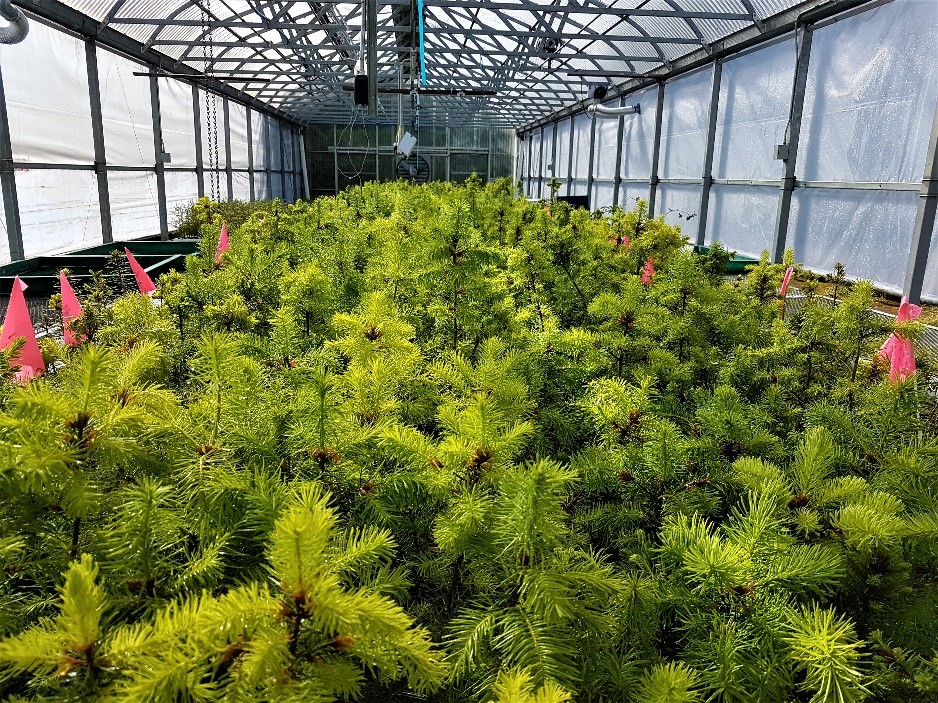 Survival of the fittest
The seedlings are grouped according to family. A total of 2,000 offspring from 50 different sets of parents (mother and father). They're part of a genetic study. The scientists want to see which seedlings have a better chance of survival and growth under less than optimal conditions. Are these survival characteristics inherent from family genetics, woven in their DNA/RNA? Or are they shaped by geography? Are seedlings from a dry area inherently better at coping with environmental stress than those from a wet area regardless of family?
"Basically, we have a mini forest inside," says Mike. "We had to simulate as close as possible the conditions they'd face in nature." Simulating rainfall or drought conditions is one thing, but how can they introduce root rot, or a beetle infestation? In both cases, fungus is the culprit. In the past, some Douglas-fir seedlings have been inoculated with the fungus, while those in the control group were not. In the future, they're planning to repeat the same experiments with western redcedar.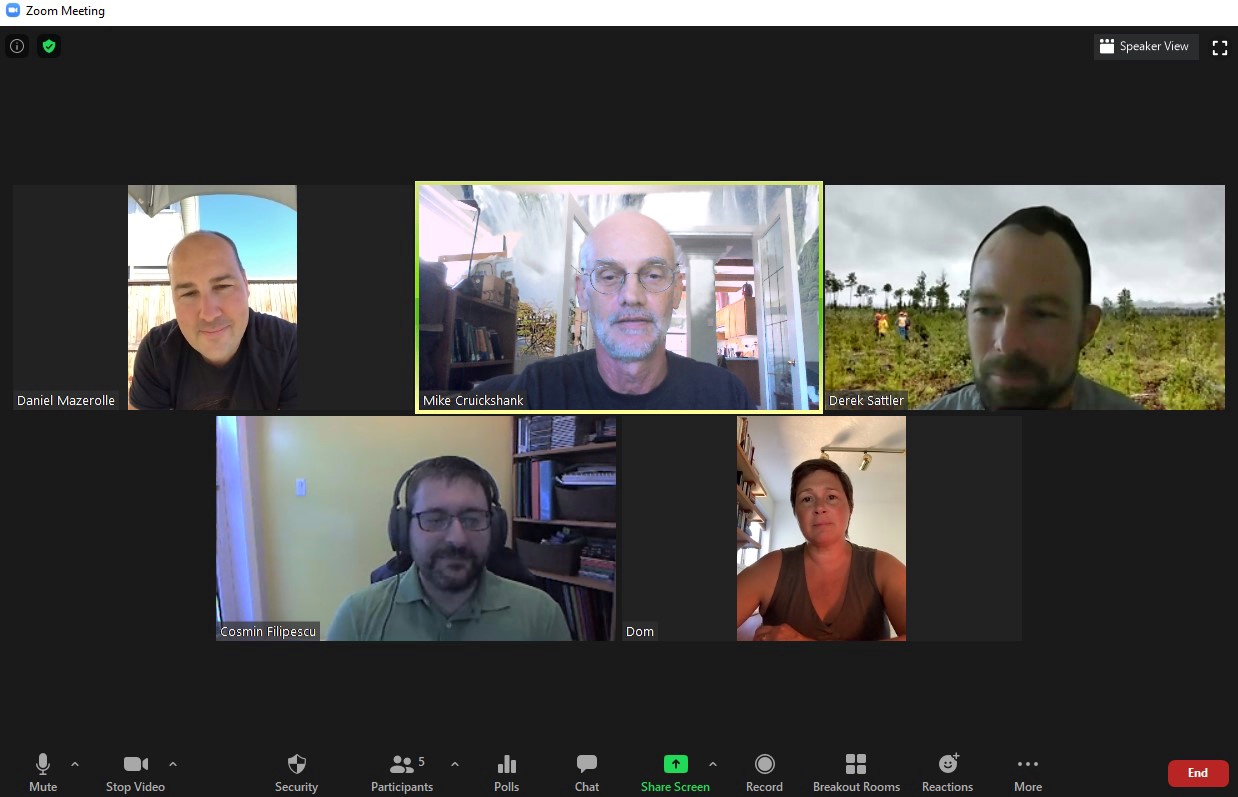 It takes a virtual village to raise a seedling
A large group of researchers and scientists are involved in this project. The BC Ministry of Forests, one of the research partners, wants to discover the heartiest varieties of Douglas-fir for its tree-planting program. It's not enough just to plant the seedlings — they want to make sure these trees survive for generations.
NRCan scientist Cosmin Filipescu is eager to see the results from the drought and root rot experiment, as he works to solve the mystery at the core of the western redcedar and the Douglas-fir. Meanwhile plant geneticists are waiting to map these seedlings' genes and RNA for the very first time. "It's like the great unknown," explains Mike. "In agricultural crops, those plants have been studied and mapped for generations. That's not the case for forest trees."
Researchers won't be able to dive into results from this year's experiment until 2021, due to COVID-19. But NRCan buildings are slowly opening up, including the greenhouse. That means Mike's role as sole caretaker is almost over.
And the immediate lessons from COVID-19 are apparent. When things shut down, the entire Pacific Forestry Centre team had to quickly shift gears and find alternate ways to stay in touch. Video conferencing became a communications lifeline as scientists improvised to keep their work going. "At one time we had more than 100 people on a video call," says Mike. "It worked brilliantly." So well in fact, it will probably continue as the main means to stay in touch. And Mike is now coaching his nearly 90-year-old mother to use it, with great success.