Science on monitoring and management after planting trees

The 2 Billion Trees (2BT) program shares up-to-date science news and knowledge products with program recipients and the broader public to inform tree planting projects across the country. Research and knowledge on a variety of post-planting monitoring and management topics can support agencies in improving the monitoring of seedling survival, tree establishment and carbon storage on tree planting sites and, in turn, informing follow-up actions.
Monitoring and management after planting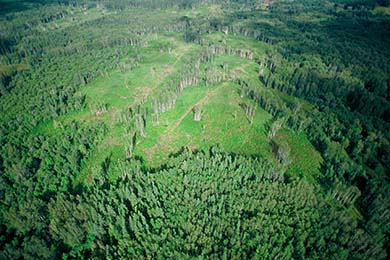 Regular monitoring and management after seedlings mature encourages tree growth, vigor and survival. Growth and survival assessments are made using manual methods or remote sensing technologies. Maintenance activities are triggered if trees are struggling to grow. The 2BT program encourages proponents to monitor their planted sites to ensure trees provide continual climate change mitigation benefits.
In progress and upcoming knowledge products and activities to support monitoring and management after tree planting
Research project - Monitoring tree survival and carbon accumulation in 2BT urban plantations using drones
Research project - Where and for how long? Building on existing efforts to support and track tree planting and its GHG contribution in the western boreal region
Research project - High resolution productivity mapping to support 2BT using remote sensing
Research project - Monitoring forest recovery in Canada's forested ecosystems
Research project - Exploring how Canada's watersheds will respond to extensive tree planting efforts as part of the 2BT program
Additional resources
Our knowledge inventory provides a collection of Canadian Forest Service publications that can help inform tree planting activities.