Geographical names in Canada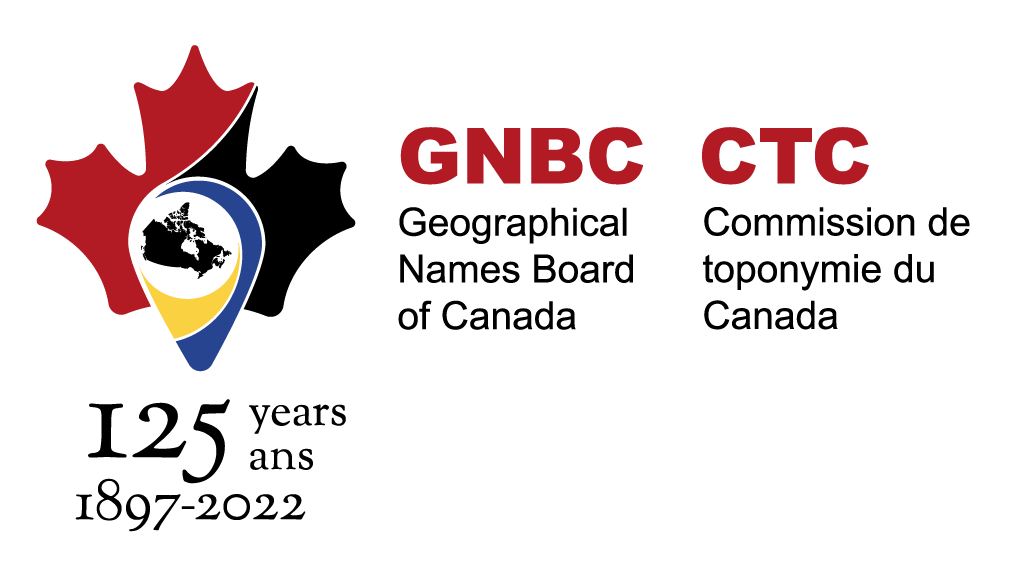 Access the Canadian Geographical Names Database, find guidelines for proposing a geographical name, and learn about geographical terms and the origins of Canadian place names.
The Geographical Names Board of Canada celebrated its 125th anniversary in 2022! Learn more!
Learn more about the Geographical Names Board of Canada by watching our new video about official geographical names across Canada, with a particular focus on Indigenous place names.
Learn about the Geographical Names Board of Canada and find contact information.
Maps, databases, and search tools for current and former official geographical names.
Find out how to submit a proposal to approve or change a geographical name.
Official geographical names for individual provinces and territories
Discover the origins of geographical names including Canada's provinces, territories, and capital cities. Learn the meaning of geographical terms and phrases used in Canada.