Canada Greener Homes Portal maintenance: The portal will be inaccessible on May 17, 2023 from 7:30am EST to 10:00 EST for scheduled maintenance activities. We thank you for your patience.
Why use a cold climate air source heat pump?
A heat pump uses the energy that is already in the environment and can be used for heating or cooling purposes.
It extracts heat from the outside and projects it inside, even in winter!
Is your home heated by oil? Is your household at or below the median household after-tax income?
Canadian homeowners who answer "yes" may qualify to receive an upfront payment of up to $10,000 under the Oil to Heat Pump Affordability Program to switch from oil heating to new, energy efficient heat pumps.
The Oil to Heat Pump Affordability Program helps Canadian homeowners who are currently heating their homes with oil to transition to electric cold climate air source heat pumps. Making the switch can help you save thousands of dollars on your heating bills every year and help reduce greenhouse gas emissions.
What is available through the Program

Up to $10,000
For the purchase and installation of eligible cold climate air source heat pump systems, and any of the following associated eligible measures related to its installation:
Necessary electrical and mechanical upgrades to your home for the new cold climate air source heat pump
The safe removal of your oil tank.
Installation of a back-up electric heating system (as required).
Switching over other oil-using household systems, such as a hot water heater (where necessary).

Upfront payment:
Following the approval of your application, you will receive a cheque. In most cases this means you will receive your funds in advance of having to pay for any of the related costs.
The funding can be combined with additional financial assistance from other existing federal, provincial, territorial, and utility programs.
This information is for applicants residing in: Alberta, British Columbia, Manitoba, Newfoundland and Labrador, Northwest Territories, New Brunswick, Nunavut, Ontario, Quebec, Saskatchewan, Yukon.
Note: Residents of the following provinces need to apply through their provincial programs.
What you need to know: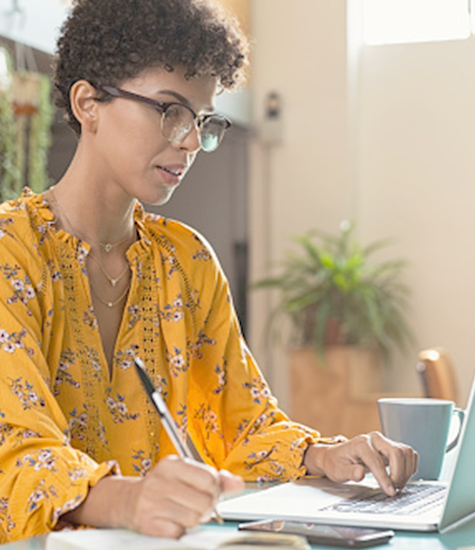 I'm a new applicant.
Do I need a home energy evaluation?

No. A pre-retrofit EnerGuide home energy evaluation is not required for the Oil to Heat Pump Affordability Program.
Does my property qualify?

Find out if your property qualifies by reviewing the eligible property types list.
What will I need to apply?

Proof of primary residence
Proof of home ownership
Heating oil fuel bills or invoices
Quote(s) from your selected contractor(s)
Your Social Insurance Number
---
Be wary of high-pressure sales tactics that claim to have ENERGY STAR® or Natural Resources Canada (NRCan) backing.
NRCan has not approved any third parties to make unsolicited contact with homeowners to register or participate in the Oil to Heat Pump Affordability Program. The Government of Canada, NRCan and its family of brands (ENERGY STAR, EnerGuide) never solicit over the telephone, or by email or go door-to-door asking to enter Canadians' homes to inspect, sell, or rent heating and cooling products. EnerGuide home energy evaluations are performed by licensed service organizations only at the request of homeowners. Learn how to recognize energy scams.
Resources for applicants
Need a loan for your other retrofits?
The Canada Greener Homes Loan is an interest-free loan of up to $40,000 with a repayment term of 10 years, open to homeowners who have an active application (at the pre-retrofit stage) with the Canada Greener Homes Grant.
Learn more about how to apply for the Canada Greener Homes Loan
Contact us
Business hours
Monday to Friday: 8:00 am to 8:00 pm (Eastern time)
Oil to Heat Pump Affordability Program inquiries:
Canada Greener Homes Loan inquiries