Participant resources
ENERGY STAR® is the simple choice for energy efficency
Here is your one-stop shop for the technical documents required to meet your commitments as an ENERGY STAR Canada Participant. Bookmark this page for future reference so you have easy access to current guidelines, technical specifications, marketing resources, annual events, and so much more.
The ENERGY STAR Canada Brand Book contains instructions on how the ENERGY STAR marks and name should be used in Canada. It also presents examples of common mark uses and misuses, as well as how to report improper use of the mark to the Government of Canada.
The password-protected Extranet for Participants website is available to all ENERGY STAR participants. Through this portal, they can access any version of the ENERGY STAR symbol, fenestration labels, and various marketing materials.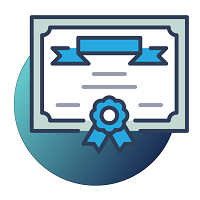 ENERGY STAR Canada Awards: Each year ENERGY STAR Canada recognizes businesses and organizations that have made outstanding contributions to protect the environment through energy efficiency. Award winners earn the prized recognition of being the best in their class—and use of a special ENERGY STAR winner's symbol.
ENERGY STAR announcements: Up-to-date information on ENERGY STAR Canada's promotions, notices or events. See details on modifications to our guidelines or technical specifications.
Connect with us
Follow us on any of our social media channels for energy-efficient tips, rebates, giveaways and much more.
---
The ENERGY STAR name and symbol are trademarks registered in Canada by the United States Environmental Protection Agency and are administered and promoted by Natural Resources Canada.