Mapping Canada's Forest Wildfires
Having a clear picture of how much forested area is consumed by wildfires in any given year is becoming increasingly important. That's why researchers looking for the most advanced wildfire maps turn to an expert team from Natural Resources Canada (NRCan). This team creates maps that provide vital information that helps forest managers plan ahead, supports carbon reporting, and can be used to assess the ecological and social impact of wildfires.
April 2023
Mapping wildfires across millions of hectares of forest in Canada requires the latest technologies and massive amounts of data. An NRCan team is using medium-resolution satellite imagery combined with other data to help create the most detailed wildfire maps in the country. Wildfire mapping is also unrelenting work, since over the last few decades wildfires have burned an average of around two million hectares of forest per year in Canada — that's about twice the size of Jasper National Park or Cape Breton Island. Having access to updated maps every year that show the extent and location of wildfires is essential for understanding the ecological impacts of wildfires.
The backstory
Traditionally, fire maps are created by provincial and territorial government fire management agencies to keep track of how much area is burned and where. Some of these maps are very accurate, while others aren't, which leads to uncertainty in the annual statistics of burned areas. For example, maps based on aerial surveys are common and only provide a rough estimate. They're done by surveyors who fly over the burn and sketch the broad extent of the burn on a tablet as they see it from an airplane. The sketched perimeter usually encompasses unburned forest vegetation and some features that simply can't be burned, such as rock or waterbodies, thereby overestimating the total amount of area burned.
Sharpening the focus
Satellite technology can also be used to map burn scars. Burned areas reflect sunlight differently than untouched areas and these differences can be measured on medium-resolution satellite images — those where each pixel represents a square area of 20 to 30 metres per side. This improves the accuracy of fire maps compared to aerial surveys.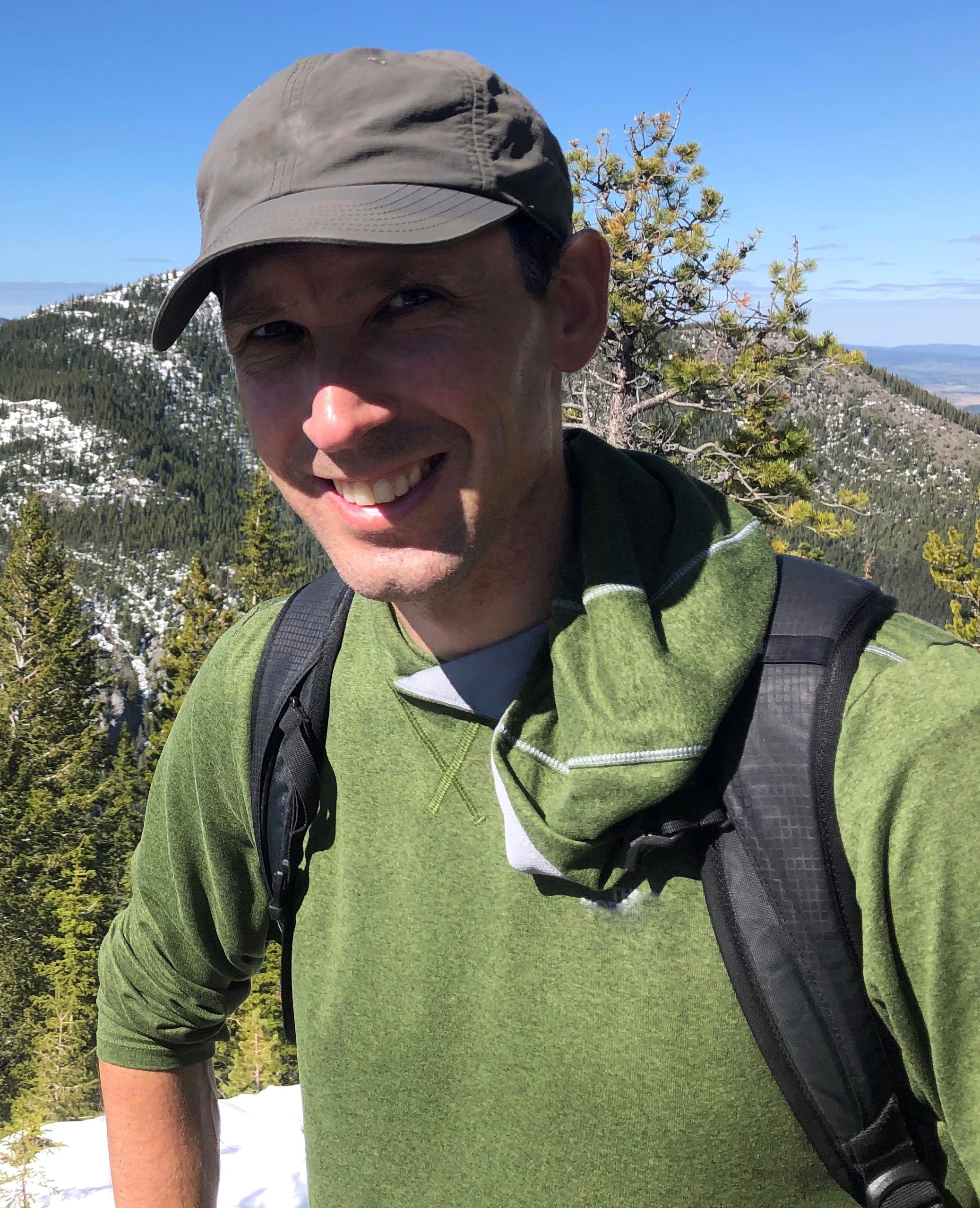 About 20 years ago, researchers from the Canadian Forest Service and the Canada Centre for Mapping and Earth Observation joined forces to develop a system called the National Burned Area Composite, or NBAC, which creates a comprehensive map of fires that burned over Canada's forests every year. When a fire event is mapped accurately by a fire agency, NBAC incorporates the mapped fire perimeter as is. And if a fire map isn't exact, NBAC creates its own delineation using satellite imagery — which can account for more than 90 percent of the recorded burned area in some years depending on where the fires occurred.
"NBAC was developed initially as an internal tool to improve carbon reporting with better fire data," says Rob Skakun, a remote sensing and geomatics specialist at the Northern Forestry Centre in Edmonton. "And it has since evolved into a comprehensive dataset consisting of wildfire perimeters and attribute information that everyone can use." NBAC incorporates satellite hotspot data that indicates thermal activity for noting fire start and end dates and includes information about how a fire was ignited, whether it was due to lightning or human activity. NBAC has mapped nearly 5,000 wildfires since 1986 that either lacked a perimeter according to the agencies' records or were missed altogether.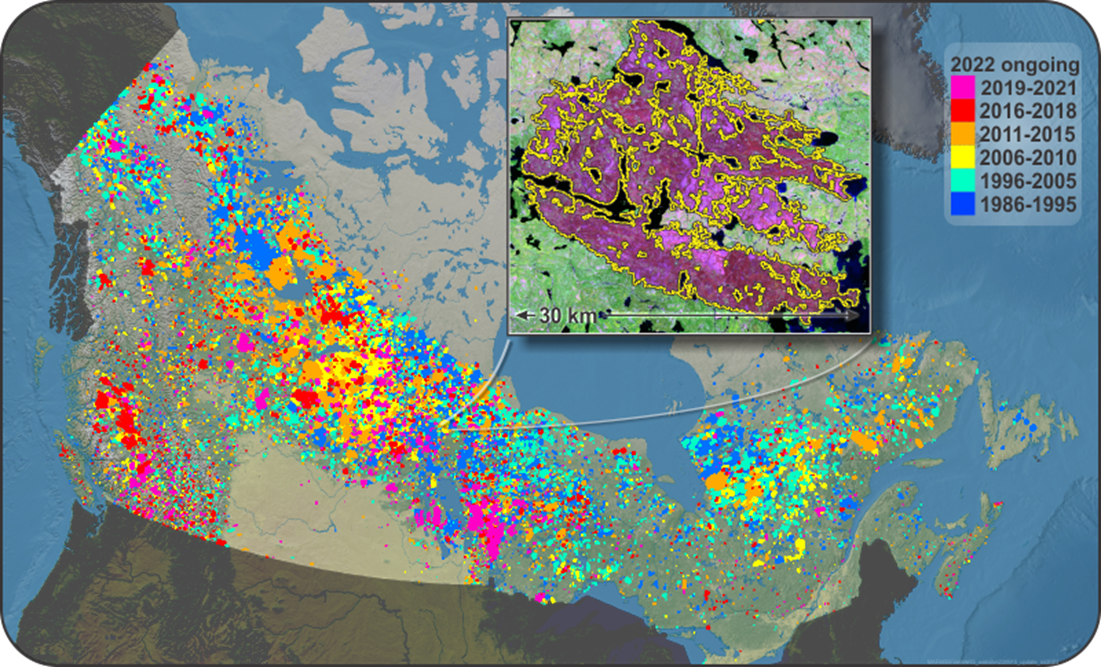 Working together
In more recent years, the NBAC team partnered with the Northwest Territories government to map the current year fires with satellite data and retroactively remap all historical burns back to 1986. The updated maps show that the historical record was overestimating burned area by a notable 16 percent — even when the new time series includes more than 200 fires totalling half a million hectares that were not previously mapped. 
The result is striking. Overall, the NBAC data indicate there are over 1.5 million more hectares of undisturbed woodland caribou habitat in the Northwest Territories than what had been reported using the original fire data. To put that in perspective, Prince Edward Island is just over 500,000 hectares, or 5,620 square kilometres.
"The refinement of our historical fire perimeters using the NBAC system was a critical first step in improving our understanding of the fire environment in the Northwest Territories," says Matt Coyle, a fire geomatics analyst with the Forest Management Division for the Government of the Northwest Territories. "This collaborative work has helped us better understand wildfire and caribou interactions. The foundational data is now driving NWT fire regime characterization work and has become a tool with which we are better able to accurately communicate the nature of wildfire to the public and other stakeholders."
Improving the data
The NBAC time series is being enhanced with information from the Canada Landsat Burned Severity (CanLaBS) product to create maps that show the area burned combined with specific information on burn severity. This will improve estimates of greenhouse gas emissions of the forest sector and provide better data to generate indicators of forest change and track the effects of a changing climate on Canada's forests. Efforts are also underway to extend the time series back to the 1970s using archived images from early Earth observation satellites.
This important work is just one more example of how NRCan scientists lead the way in wildland fire research and continue to find new ways for technology to help in the most critical situations.
For more information:
Data download: The Canadian Wildland Fire Information System
Extending the National Burned Area Composite time series of wildfires in Canada
Area burned adjustments to historical wildland fires in Canada
Generating annual estimates of forest fire disturbance in Canada: The National Burned Area Composite