Machine Mapping Canada: training technology to complete the picture
By: Clement Nocos
As the second-largest country in the world, Canada has a lot of territory and different types of land cover to map, including urban areas, water, desert, rock, ice and snow formations. For decision-makers in the natural resources sectors, accurate maps of land cover are crucial. Maps help to understand climate impacts, monitor changes to wildlife habitat and better prepare for emergencies.
Scientists, researchers, planners and resource managers also need to know how land cover is changing over time so they can plan for and build a sustainable future.
With 9.985 million square kilometres to map in Canada, it is impossible to physically visit every square metre. Instead, experts at the Canada Centre for Remote Sensing (CCRS) rely on satellite images to help create a highly detailed picture of Canada's land cover.
It's a process that takes years to complete, but now Canadians have access to two highly detailed and accurate maps of the country — created five years apart — that, when compared, can show how our ecosystems, biodiversity, human and resource developments have changed.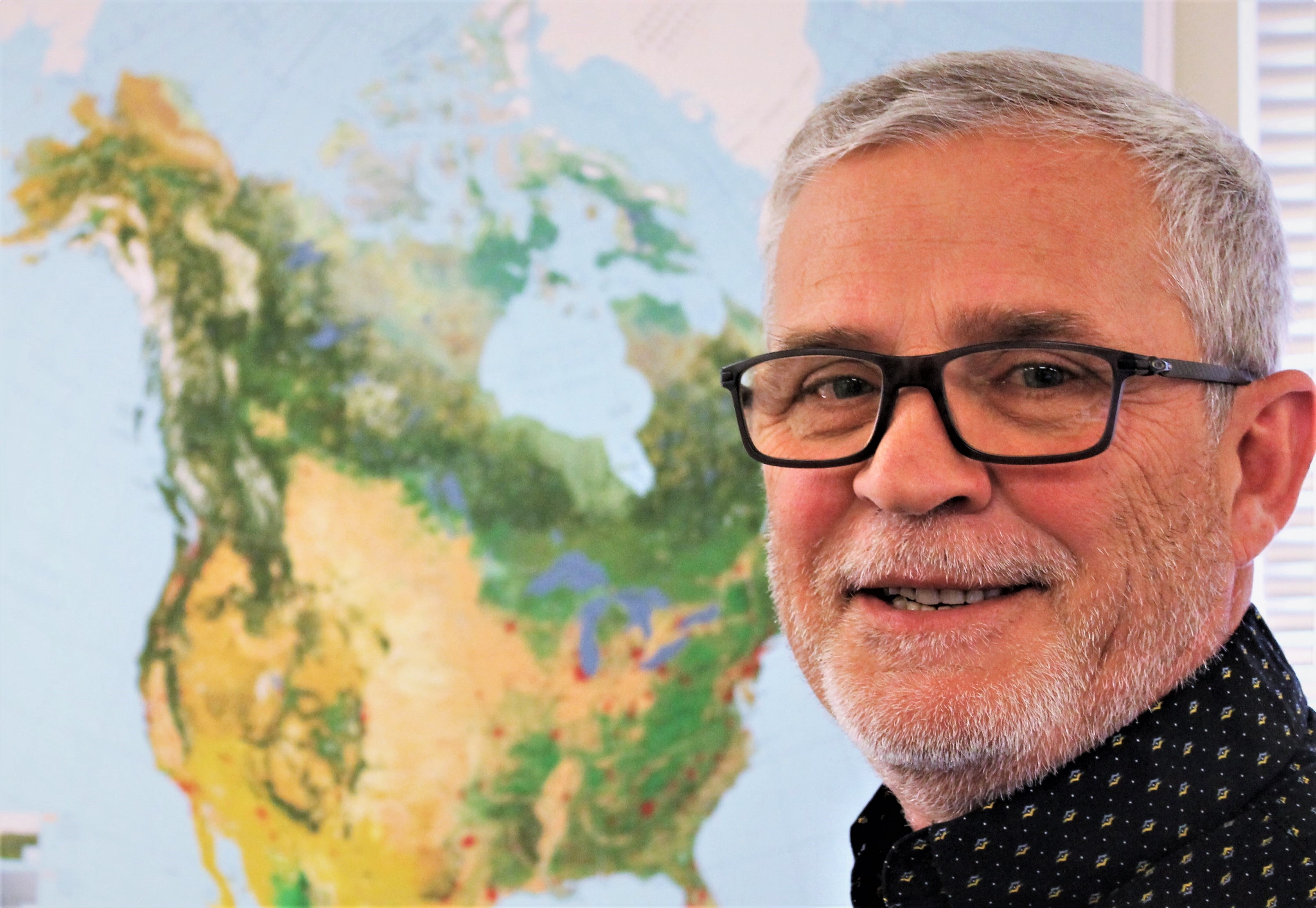 Big country, big data
To accomplish this enormous task, Natural Resources Canada research scientist Rasim Latifovic and his team start with high-resolution satellite images broken down into pixels. Each pixel represents an area of about 900 square metres, or three-fifths the area of a National Hockey League rink.
That means more than 665 billion pixels to analyze — a massive amount of data. And even computer technology, as Rasim notes, has its limits.
"Canada is huge, our biodiversity is so vast and so varied, and it's always changing," says Rasim. "From the north, to the south, from the Arctic to temperate forests — rainforests in British Columbia are different from the forests in Quebec. Satellite data has its limits here."
So he developed a computer model that uses a machine-learning algorithm to recognize land cover. For example, while satellites may see all forests as the same shade of green, different forests have very different characteristics across Canada, and these differences should be captured.
How to train your computer
Rasim and his team apply a technique that's called "training" the algorithm. So far, the program recognizes 19 kinds of land cover. It can also recognize landscape in transition as it moves from one type to another.
With training, the algorithm correctly identifies land cover with an accuracy rate of 80 percent. And as the algorithm processes more land cover samples with faster computing power, the more it "learns" to categorize each pixel accurately. This ability is a huge benefit for users, as the time required to process the data and produce a complete national dataset becomes progressively shorter with each update.
The scale of this work is enormous. "Altogether, this is about 100 terabytes of data," says Rasim. "We used about 36,000 Landsat [The world's longest-running Earth-observing satellite program] scenes and processed the data through a set of networked computers to develop the output much faster." For context, NASA's Lunar Reconnaissance Orbiter delivered more than 192 terabytes of data to map the entire moon's surface.
Measuring change beyond borders
Rasim and his team have been working with colleagues in the United States and Mexico since 2006 on the North American Land Change Monitoring System (NALCMS), creating continental land cover maps that seamlessly integrate the Canadian data with information from the other two countries.
For now, work is complete on this particular map — at least until the next update in 2021. But many far-reaching consequences remain to be explored as experts from around the world access and analyze this information to help plan a sustainable path forward.