A global information highway to meet the challenges of a fragile Arctic ecosystem
by Simon Riopel, Geospatial Advisor; Cameron Wilson, Manager; Kristine Hirschkorn, Policy Advisor; and Shannon Denny, CGDI Content Analyst, all of Natural Resources Canada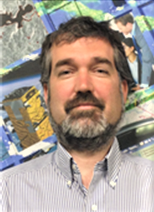 OTTAWA - Climate change affects the Arctic in different ways. Regional impacts include coastal erosion, evolving ocean currents and temperatures, shifting migration patterns over land and sea, and melting permafrost that heaves buildings and roads. These changes lead to other effects as well; for example, melting permafrost releases stores of methane gas that have been locked up for thousands of years — imagine, a greenhouse gas 25 times more potent than carbon dioxide when released. The consequences are global.
To identify these changes and help meet them, a growing abundance of information is being gathered worldwide from a range of sources, including satellite networks (e.g., RadarSat Constellation) and scientific publications and studies. Nations are responding to the complex challenges of climate change by setting carbon reduction targets, enhancing sustainable development goals and assessing cumulative effects. The challenge is great but straightforward: how to best access and combine these large volumes of data to help scientists, resource managers, decision-makers and citizens predict changes to our environment, society and economy.
In the case of the Arctic, researchers and decision-makers can now rely on an advanced digital tool called the Arctic Spatial Data Infrastructure (Arctic SDI).
An invisible infrastructure delivering visible data and innovative tools
Think of the Arctic SDI as a highly specialized global information highway. It provides a framework where users can connect to geographic data from numerous sources to create a sum that is the greater than the parts. This resource allows diverse data to flow worldwide to be combined and analyzed across nations, communities and agencies. Common standards enable users to share and integrate various layers of data and information like place names, topography, rivers and lakes, land cover, permafrost and biodiversity.
The Arctic SDI was developed by the National Mapping Agencies of the eight Arctic Council member states, including Canada, through Natural Resources Canada's (NRCan) Canada Centre for Mapping and Earth Observation (CCMEO). It is a notable example of scientific diplomacy and technical collaboration that continues to support Arctic Council priorities related to climate change and sustainable development. It also supports Indigenous and community resiliency projects, enabling forecasting, monitoring, mitigation and management of climate change impacts.
Collaboration driving innovative solutions
Arctic SDI members have started collaboration with other groups — the International Hydrographic Organization, World Meteorological Organization, the Federal Geospatial Platform — and with key federal departments to link land, marine and weather data to create a Digital Arctic. NRCan's CCMEO leads the Arctic SDI Data Working Group, linking organizations to ensure data is accessible and useful while contributing Canadian expertise.
The Arctic SDI provides the behind-the-scenes connectivity needed to power and deliver data and maps via an online geoportal, similar to the electrical networks that we rely on daily. The Arctic SDI Geoportal is the access point that allows users to combine data from many different sources, create customized thematic and statistical maps and share these on their own websites as digital, interactive and embedded maps. The Geoportal also provides access to a place name search tool with three million Arctic place names.
Before this technology, geospatial data was difficult and costly both to access and to combine, due to a lack of digital distribution and insufficient compliance with international standards. This modern data infrastructure is much more efficient and cost-effective than its predecessors, and it creates opportunities for people living in the North.
By providing state-of-the-art access to coherent and authoritative Arctic knowledge, this cornerstone digital infrastructure showcases NRCan's long history of mapping Canada's vast territory as it opens up new approaches to dealing with climate change.