Arctic science doesn't stop: researchers find new ways to conduct fieldwork
Geological Survey of Canada scientists link up with the Northwest Territories Geological Survey to keep Arctic research going during the COVID-19 pandemic
December 2020
For Natural Resources Canada scientists who study permafrost thaw in Canada's North, spring and summer are typically very busy seasons — the time of the year when they pack their bags, brush off their specialized research equipment and prepare to conduct the bulk of their fieldwork. But this year, COVID-19 shut down those plans and the Geological Survey of Canada (GSC) permafrost research team faced the very real possibility that their multi-year research project would be stalled. So they did what scientists do: adapt and find an alternate way to keep the research going.
Facing up to the challenge of COVID-19
Their solution? Reach out to their northern partners and guide them through the planned fieldwork for summer 2020 so that, together, they could make sure research continues. And this approach had an unexpected benefit: the creation of thousands of aerial photos that will be used to directly analyze permafrost thaw and support other mapping efforts.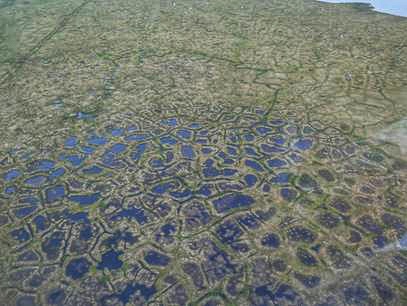 Getting a clear idea of how permafrost is changing over time is vital to northern communities, governments and industry. Permafrost is soil or rock that remains frozen from one year to the next, and in many places permafrost is the reason the ground is stable. But if the ground warms and thaws in response to climate change or to human disturbances, it can cause instability and alter drainage patterns. These changes affect the natural landscape through erosion and slumping of the ground, which can be seen near many northern communities. And permafrost thaw can also have significant effects on northern infrastructure such as buildings, roadways, airport runways and major bridges. For these reasons, keeping track of changing permafrost conditions is essential to making informed decisions about climate change adaptation in Canada's North.
"We've seen recent forest fires at our monitored sites cause rapid thawing of near-surface permafrost and ground ice and turn dry areas into ponds in a year or two as the ground sinks below the surface," says Stephen Wolfe, a GSC research scientist who has worked in the field for over 30 years. He and Peter Morse are the lead researchers on the permafrost monitoring project.
Technology makes collaboration possible
Many of their monitoring sites in the Arctic can run for two to three years without any in-person visits, but others require an annual inspection. While Peter and Stephen couldn't travel to the sites due to COVID-19 restrictions, their counterparts at the Northwest Territories Geological Survey were well positioned to reach these remote locations. To lead them to the key sites that need annual visits, the GSC scientists guided them virtually. As a result, the NWT researchers reached many of the long-term permafrost data sites, located in the western Canadian Arctic and the southern Slave Geological Province in the Northwest Territories, allowing the GSC team to keep their records up to date without any interruption.
This unique collaboration was made possible, in a large part, by technology. The two groups connected through phone calls and video demonstrations and by sharing documents and data online. From June to September, Peter and Stephen worked closely with their northern colleagues and assisted the geologists as they went out into the field, ready to meet any challenges of communication or information sharing. When one technology reached its limits, others were used: if the NWT team had a question for them while working outside cell range, a satellite phone call could save the day.
"It was definitely a learning curve for my team and our territorial geology colleagues," says Peter. "But we were all familiar with the type of instruments used, how to download the data and repair broken bits and pieces. And the local helicopter pilots know the terrain exceptionally well, so our Northwest Territories colleagues were able to arrive on site and contact us if they had questions."
Everyone comes out ahead
This new approach to fieldwork during the pandemic had at least one unexpected advantage. Usually, the hundreds of researchers who travel north each year for the fieldwork season book most of the helicopters provided by NRCan's Polar Continental Shelf Program. But travel for this year's season was so disrupted by COVID-19 restrictions that local pilots became available to fly the NWT geologists to the permafrost monitoring locations. And as the teams spread out through the region, they conducted an unprecedented aerial survey, gathering thousands of photos to document permafrost terrain.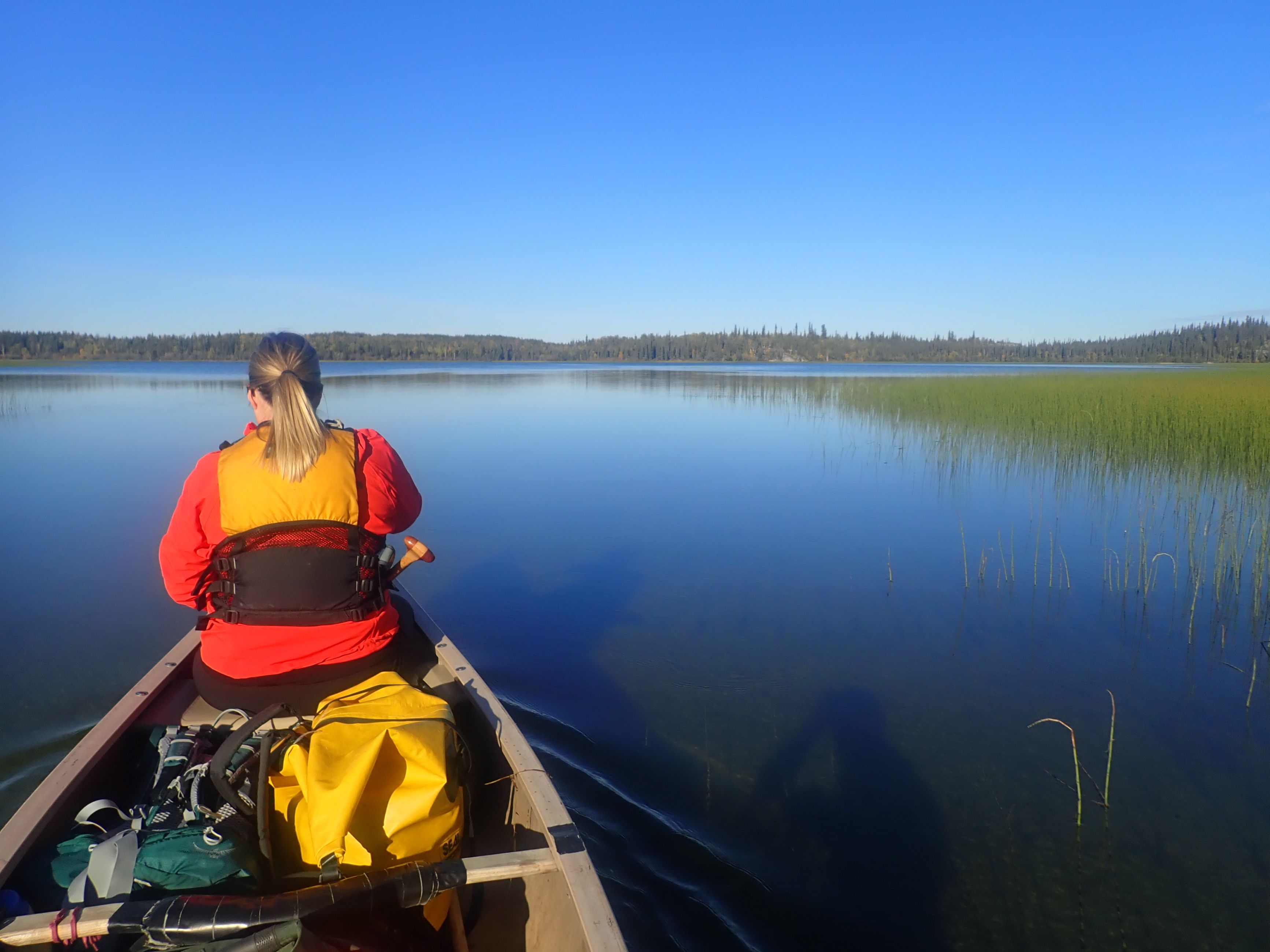 Using this new resource of up-to-date information, the Geological Survey of Canada and the NWT Geological Survey developed a protocol that links aerial photos of permafrost features and their GPS locations with real-time, direct observations made by the scientists, opening up a new way to assessing the effects of climate change. In addition, the extensive catalogue of detailed aerial photos produced by the survey can be used for other purposes.
While the pandemic is creating many challenges for scientific work, these researchers pivoted and found ways to respond to the special situation, resulting in new data and a new way forward for the months ahead.