Satellite facilities
Canada has the second largest landmass and the longest coastline of any country in the world. Observing Canada's territory from space, including the Arctic, is a powerful and cost effective tool to monitor our land, water and borders. From space, satellites can provide information on:
Natural resources
Environmental monitoring
Shipping and navigation
Safety, sovereignty and security
Natural Resources Canada (NRCan) has been managing satellite station facilities in collaboration with the private sector since 1972. NRCan's satellite station facilities are strategically located across Canada to ensure coverage of Canada's landmass and waters. These facilities include: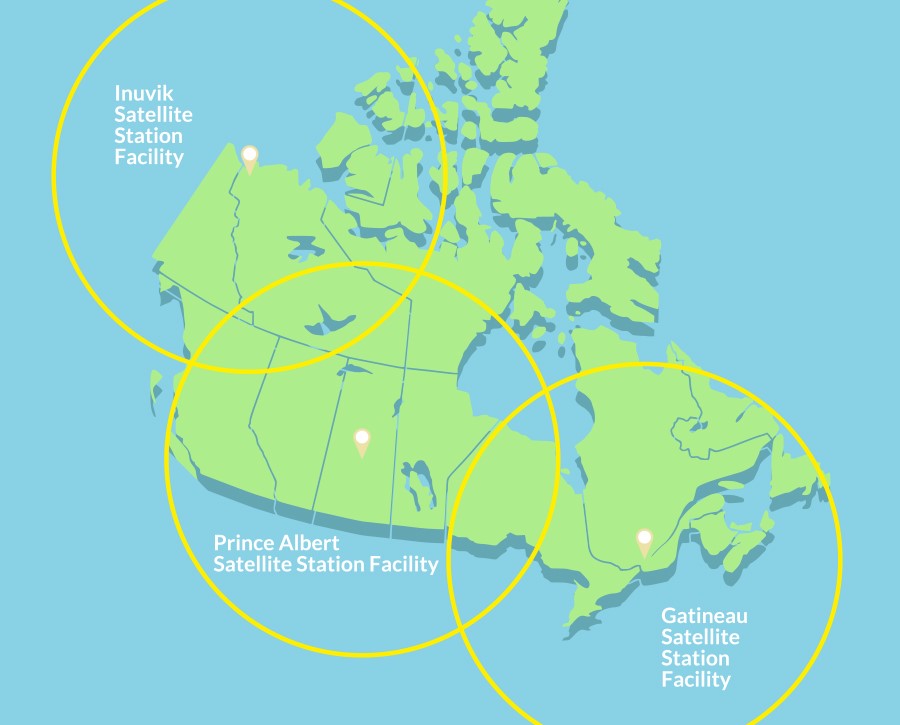 Together these three stations provide satellite imagery coverage of all areas of Canada. Coverage also extends into the continental United States and over all three oceans (Pacific, Atlantic and Arctic).
The Earth Observation Data Management System (EODMS) completes NRCan's satellite ground segment. EODMS is a geospatial platform open to the public, which lets users discover and download authoritative Canadian satellite imagery received at the stations as well as aerial photos.