AshNet
What is AshNet?
AshNet is a network of scientists, foresters, industry and government (federal and provincial) representatives who are actively investigating the potential for reducing waste and improving forest health by applying wood ash from bioenergy production to forest soils.
AshNet is funded by the Program of Energy Research and Development (PERD).
---
Why study wood ash?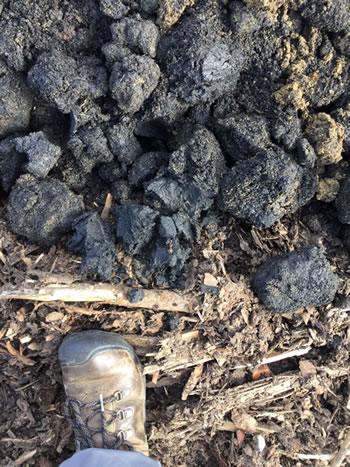 When trees are cut and processed for timber or pulp and paper production, branches, bark and other small pieces of wood are removed from the tree stems. This woody material is often burned for energy in industrial or commercial boilers. It is common for the remaining ash to be treated as waste and sent to the landfill. Yet, wood ash is rich in nutrients. By applying it to forest soils, wood ash could provide several benefits for the forest and reduce landfill usage.
The application of wood ash, also called bioenergy ash, to forest soils is not a common practice in Canadian forestry.
About this online resource
The information you'll find on the AshNet project webpages site has been researched, written and developed by AshNet members, who also help coordinate original research about the effects of soil applications of wood ash on tree growth and forest ecology.
To access scientific, technological, regulatory and economic information about methods of applying bioenergy ash to the soil as an environmentally and economically sustainable forest management practice, see AshNet publications and presentations.
Collaborators
Nathan Basiliko, Lakehead University
Nicolas Bélanger, Université du Québec, TÉLUQ
Amanda Diochon, Lakehead University
Erik Emilson, Natural Resources Canada, Great Lakes Forestry Centre
Kirsten Hannam, Agriculture and Agri-Food Canada
Trevor Jones, Natural Resources Canada, Canadian Wood Fibre Centre
Rob Lyng, Ontario Power Generation
John Markham, University of Manitoba
Dave Morris, Ontario Ministry of Natural Resources and Forestry
Gordon Murray, Wood Pellet Association of Canada
Katie Paroschy, Friends of Muskoka Watershed
Shaun Watmough, Trent University
Norman Yan, Friends of Muskoka Watershed
Team members