Introduction to wood ash: In pictures
What is wood ash?
The demand for, and use of, bioenergy is growing in Canada and internationally. As bioenergy production in the forest sector increases, so does the production of wood ash as a by-product. The production of wood ash starts with harvesting woody biomass. Woody biomass typically consists of material we call "harvesting slash"; the small trees, tree tops and branches that are not large enough to be used in timber or pulp and paper production. Once the woody biomass has been collected and ground, it is loaded into trucks and taken to the biomass facility. When needed, it is burned in the boilers. After it has cooled, the ash is removed from the boiler, and is usually later taken to the landfill.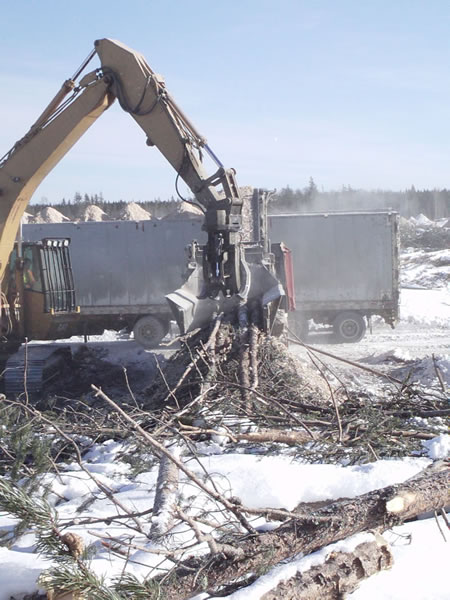 Properties of wood ash: Fly ash and bottom ash
Many factors affect the physical and chemical properties of the ash produced when woody material is burned for energy. Wood ash chemistry is determined by the type of feedstock (e.g., hardwood or softwood species), biomass boiler temperature, and the location where ash is deposited within the boiler. Fly ash is a fine-textured material deposited in boiler exhaust systems. It is more chemically reactive and often has higher heavy metal concentrations than bottom ash. Bottom ash accumulates at the base of the boiler combustion chamber and typically has a sandy or stony texture. Due to its coarse texture, bottom ash tends to be more chemically stable than fly ash.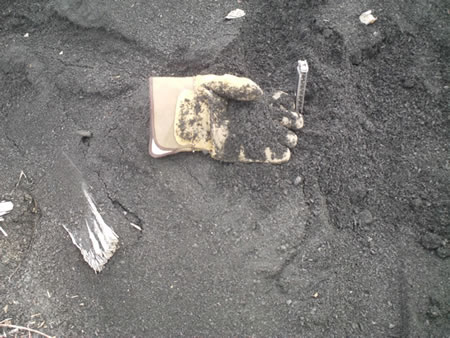 Wood ash nutrients
Fly ash and bottom ash are low in nitrogen, a key plant nutrient, but they contain other important nutrients required by vegetation like phosphorus, potassium, calcium and magnesium. Mixing fly and bottom ash before application to soil is one method of creating a product with an ideal nutrient and heavy metal content.
Why apply wood ash to forest soils?
In Canada, wood ash is often landfilled at a cost to energy producers. However, international studies have shown that wood ash can have many beneficial uses. Wood ash has been applied to forest soils to replace nutrients removed during timber and biomass harvesting, to counteract the effects of acid rain on soil and water, and to improve tree growth.
For industry, there may be a financial advantage in diverting wood ash from the landfill. Possible economic benefits depend on the costs of landfilling wood ash compared to the costs of transporting and applying it to the soil. AshNet is studying the costs and benefits of ash disposal.