AshNet: Wood ash research sites
AshNet is a network of scientists, foresters, industry and government (federal and provincial) representatives who are actively investigating the potential for reducing waste and improving forest health by applying wood ash from bioenergy production to forest soils.
Our members have set up experiments across Canada to learn more about how wood ash affects soil fertility and forest productivity. Our goals are to identify the best methods and most suitable forest and soil types for ash applications to Canada's forests. Click on a site name below the map to see more details about each site.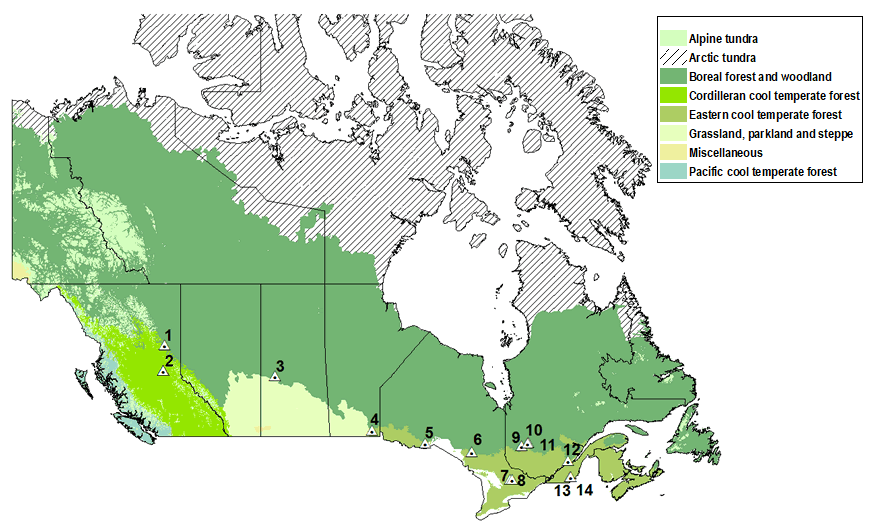 Text version

Location of AshNet study sites across Canada by major Canadian National Vegetation Classification (CNVC) zones. CNVC. 2018. Vegetation Zones of Canada. Natural Resources Canada (NRCan), Canadian Forest Service (CFS), Sault Ste. Marie, ON.
For more information, please read our information report Synthesis of Current AshNet Study Designs and Methods with Recommendations towards a Standardized Protocol.