The Canada Green Buildings Strategy

Our built environment
There are over 16 million dwellings and 482,000 commercial and public buildings in Canada. Buildings account for 13% of Canada's direct greenhouse gas (GHG) emissions or 88 Mt. If the generation of electricity for use in buildings is counted, total emissions rise to around 18%. The built environment represents Canada's third-highest source of emissions. Additional emissions are embedded in building materials and construction sector supply chains. These emissions are trending upward.
At the same time, extreme weather and climate change impacts are affecting our buildings. The climate resiliency of our building stock is also critical.
We need to retrofit our buildings to both reduce GHG emissions and increase their climate resilience in an affordable way.
Why do we need a strategy?
Canada's legislated commitment to reach net-zero emissions by 2050 is ambitious. Decarbonizing buildings requires leadership, innovation, and investment. The Canada Green Buildings Strategy will mobilize national action to transform markets and reduce costs to meet this goal.
To succeed, all levels of government, the private sector, communities, and individuals across Canada need to work together.
Goal
The ultimate goal of the Canada Green Buildings Strategy is a net-zero emissions and climate-resilient buildings sector by 2050, with an interim goal of 37% emissions reduction from 2005 levels by 2030.
To reach net-zero in the buildings sector, potential outcomes for the strategy could include: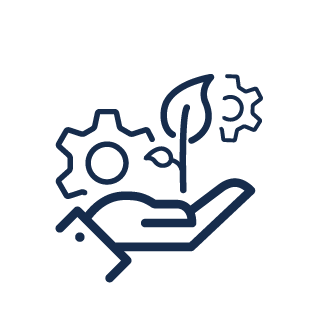 Building net-zero and climate-resilient buildings from the start
Accelerating deep, climate-resilient, building retrofits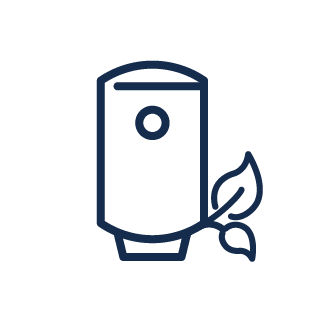 Transforming space and water heating
Net-zero means reducing GHG emissions from operations to as close to zero as possible and then balancing out any remaining emissions with an equivalent amount of carbon removal.
A net-zero-emissions building is highly energy-efficient by design and uses only non-emitting energy for heat and power.
A climate-resilient building means it is prepared for climate risks such as temperature increases, floods, wildfires, and other extreme weather events.
Driving change
With a view to achieving net-zero, and enhancing climate resilience, the Canada Green Buildings Strategy will take into account new actions being developed at the federal level and by provincial and territorial partners, industry and the private sector. New actions are needed in at least 6 areas to transform the market and policy environment.
Leading by example

Government buildings need to be decarbonized and climate-resilient. Governments are doing this by leading and influencing policy, programs, and regulations. They also manage large procurement programs.

Did you know?

The Greening Government Strategy supports Canada's commitment to achieving net-zero emissions in its government operations by 2050.

Strategic objective

All levels of government show leadership. They decarbonize government buildings. They ensure buildings in their portfolios are climate-resilient. They use their spending power to meet this goal.

Key actions include:

Retrofitting federal buildings: Achieve greater energy efficiency, use low carbon materials, and enhance climate resilience
Developing a Buy Clean Strategy: Focus on the use of made-in-Canada, low-carbon products in Canadian infrastructure projects
Looking for opportunities for federal funding to support green building objectives: Integrating flexibility for affordability and for northern and remote contexts; ensuring Indigenous self-determination for housing support to Indigenous partners
Mandating change

Governments are uniquely positioned to use policy, regulation, and other tools to advance decarbonization and climate resilience.

Did you know?

Space and water heating accounts for 78% of all emissions from energy used in buildings.

Strategic objective

Governments use legislative authorities to set measurable, ambitious requirements of the buildings sector. This creates confidence for market players to make the investments necessary to achieve net-zero emissions.

Key actions include:

Advancing model building codes to increase energy efficiency when making alterations to existing buildings and to increase climate resiliency in the built environment
Funding accelerated adoption and implementation of national model building and energy codes
Ensuring clean energy is used efficiently to maximize its benefits, i.e. with up-to-date standards and labelling programs
Developing regulatory standards and incentive frameworks: working with partners to, for example, set phased timelines for ending the installation of new oil or natural gas heating systems
Enabling investment decisions

Decarbonizing buildings will add value to those buildings and create wealth. But to get to that point, investments are needed. Property investors, building owners and homeowners need access to the right information so they can invest wisely and make the most of every dollar.

Did you know?

Efficiency Canada estimates that retrofitting the entire building stock by 2050 would require $20 to $32 billion annually, and the Canadian Institute for Climate Choices estimates that damages to homes and buildings from flooding and sea-level rise could be as much as $13.6 billion per year by 2100.

Strategic objective

Canadians, businesses, and investors have the information they need to make investment decisions. This includes "performance," i.e. the amount and type of energy that different types of buildings use. It also includes information on cost-effective strategies to improve performance.

Key actions include:

Advancing the adoption of benchmarking, labeling, and disclosure for residential, commercial, and institutional buildings
Establishing the Deep Retrofit Accelerator Initiative to simplify and support the implementation of deep retrofit projects, with a focus on low-income housing
Developing guidance for retrofit financing, including energy efficiency finance underwriting techniques, energy efficiency project finance standardization, and assessment of climate-related risk
Expanding residential retrofit support services to improve ease of access to key services and financial models
Mobilizing private sector capital to support the significant investment requirements for transition to net-zero emissions via the newly created Net-Zero Capital Allocation Strategy — a collaboration with The Sustainable Finance Action Council and the Net-Zero Advisory Body
Launching the Canada Greener Homes Loan to support retrofits undertaken by homeowners and affordable housing providers
Increasing awareness of federal programs and services
Growing Canada's advantage

New developments in technologies, materials, and building practices will support building (and decarbonizing) climate-resilient buildings in a cost-competitive and affordable manner.

Did you know?

Life-cycle carbon refers to carbon emissions associated with all stages of a building's life, from resource extraction, manufacturing, transportation, construction, and operation, to destruction.

Strategic objective

Low-carbon and climate-resilient, high-performance technologies, building materials, and construction practices are cost-competitive, and their use is common practice in building design, construction, and operation.

Key actions include:

Launching a Low-Carbon Building Materials Innovation Hub to drive further research and demonstration activities and support building code reform
Developing standardized tools and guidelines for conducting whole-building life-cycle carbon assessments
Launching the Greener Neighbourhoods Pilot Program, a community-level initiative to explore new cost-effective pathways to decarbonizing the existing affordable housing sector through making aggregated deep energy retrofits and creating market development teams
Conducting research and development on innovative construction materials, products, and construction processes to inform the revitalization of national housing and buildings standards and encourage development and uptake of low-carbon construction solutions
Supporting identification of regional pathways to net-zero emissions by leveraging federal testing facilities to validate the performance and safe application of emerging technologies
Engaging local builders and manufacturers through the Local Energy Efficiency Partnership (LEEP) to spur innovation in the residential and commercial buildings sectors
Training and incentivizing the future workforce

Decarbonizing buildings and upgrading buildings to make them energy-efficient and climate-resilient requires specialized skills. People working in related trades or professions may need to learn new skills. There may also be demand for new members of the workforce.

Did you know?

The Canada Green Building Council estimates that Canada's green buildings industry could support approximately 1.5 million direct jobs by 2030, up from 462,000 currently employed.

Strategic objective

Canada has a skilled workforce ready and able to decarbonize buildings and ensure they are climate-resilient. This includes people working in a broad range of trades and professions (e.g. architecture, construction, renovation, trades, housing development and non-profit housing providers, engineering, equipment manufacturing, installation and repair, energy assessment and management, and building maintenance).

Key actions include:

Collaborating with provincial and territorial governments to develop regional workforce plans to identify required skill sets, design training and requalifying programs, and develop strategies for recruiting underrepresented segments of the population
Launching a Clean Jobs Training Centre to help workers across sectors and occupations improve or gain new skills to be on the leading edge of the zero-carbon industry
Expanding training funding for the Union Training and Innovation Program that supports union-based apprenticeship training, innovation and enhanced partnerships in the Red Seal trades, which are vital to the low-carbon, climate-resilient buildings workforce
Enabling informed actions

Effective policies to support decarbonizing buildings must be based on evidence. Robust, accurate, and science-based data and information enable effective policies.

Did you know?

Statistics Canada collects energy consumption data on households, commercial enterprises, and institutions every four to five years. Increasing the frequency and improving the targeting of data collection can support policy and program development needs.

Strategic objective

Robust, transparent data and modelling are easily accessible to market participants – while respecting individual privacy – to inform investment decisions, public sector programming and evolution of the strategy.

Key actions include:

Leading the development of a data strategy among all public data holders to:

Develop a robust model to understand how our actions Contribute to emissions reduction, allowing us to assess progress and adjust as required
Share data among all partners by addressing barriers and challenges, simplifying data collection, and exploring legislative enablers and constraints
Harmonize energy-use disclosure
Address the lack of data on adaptation measures and climate risks
Engagement with Canadians
The public and industry questionnaires launched in August 2021 to gather feedback on the proposed Canada Green Buildings Strategy are now closed. We are currently reviewing this feedback to help us finalize a strategy that reflects the priorities of all people living in Canada as we move toward a net-zero buildings sector.
Thank you to everyone who shared insights and feedback.