Sistering Indigenous and Western Science program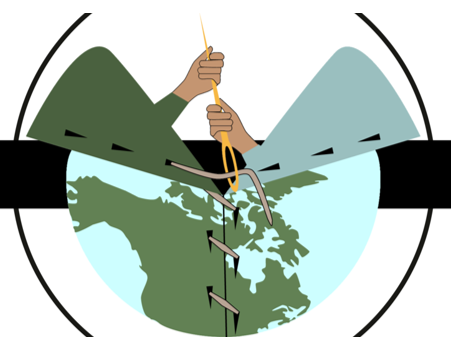 Sistering Indigenous and Western Science (SINEWS) is a paid mentorship program intended to increase the representation and participation of Indigenous and non-Indigenous women in science-related disciplines and research. Pairs of female identifying students, one of which must be Indigenous, will propose, develop, implement and report on research projects over the course of a 4-8 month term position.
SINEWS now accepting applications for May 2024
The SINEWS program is currently accepting applications for the May 2024 intake.
Natural Resources Canada (NRCan) is committed to protecting the privacy rights of individuals and safeguarding the personal information under its control.
The SINEWS program accepts up to 8 pairs of female-identifying students, at least one of which must identify as Indigenous. The pairs of students will propose, develop, implement, and report on research projects that are of relevance to Indigenous community needs and are supportable within the mandate of NRCan. Successful applicants will become employees of the Government of Canada for a period of up to eight months. Student pairs will also be given a specific budget to complete their research, access to NRCan mentors relevant to their location and project, access to research facilities, and the support and guidance of the SINEWS' Elder in Residence.
Who can apply
Applicants must:
be a Canadian citizen or a permanent resident of Canada as of the application deadline
be registered full-time or part-time, or have recently graduated from a degree or diploma program at any eligible post-secondary institution as of the application deadline
identify as female - This includes cis, trans, 2-spirit and non-binary
Eligible projects
Click Research and NRCan to see the eligible project areas.
Research areas relevant to the Indigenous public interest

Historic study of the role of Indigenous firefighters in wildfire management
Social science study of Indigenous cultural forest burning practices
Participatory wildfire management planning with an Indigenous community
Social science case study with an Indigenous community that has been evacuated because of a wildfire
Historic study of Indigenous forest burning practices using early explorer accounts
Assessing the trade-offs of Indigenous and western land-use values on forest carbon emissions
Mapping of flora and fauna used for traditional and/or medicinal purposes
NRCan research areas

Energy research (renewable energy, bioenergy)
Oil sands research (resource extraction, upgrading)
Reclamation and tailings (water management, emissions reduction)
GIS (mapping, data creation, web data creation)
Property rights and boundary issues, including water boundaries
Capacity building (onsite training for First Nations communities on matters related to land management, surveys and mapping)
First Nations Land Management (under the First Nations Land Management Act)
Land surveying
Create maps for Google Earth based on traditional, territorial or other boundaries. This project could cover a large area (provincial, territorial, national) or be localized for the benefit of a particular First Nation.
A comparison of water quality assessments using traditional and western analytical data
Evaluation of energy resources used in traditional communities
Clean energy projects in remote and Indigenous communities
Indigenous leadership in clean energy projects in Canada
How to apply
Download the application template.

Complete the application, which must include:

a current resume
a copy of your most recent transcripts, if available
a statement of interest
your project title and proposal
a letter of support from your institution (optional)

Wait to receive your results.

You will be notified about your application outcome within 4 weeks of the closing date.
Applications that are incomplete may be disqualified.
Taking on your new role
If you accept a position with NRCan, you must:
be willing to accept the position within a set timeframe
be fully engaged in the research and development activities of your project to ensure completion within your term of employment
share the results of your project in the format of your choosing at the close of your project term, including:

audio files (podcasts, audio documentary)
video files and visual works (documentaries, time-lapse film, short film, info graphics, art projects, posters)
web applications
written works (reports, stories)
educational tools (poster, how-to-guide, video)
Core values of this program
Equal representation and reconciliation are core values of the SINEWS program, where traditional Indigenous knowledge can be braided with western science for a more holistic approach to research. Successful projects will be proposed and developed by female participants and have a connection to Indigenous interests and supportable under the NRCan mandate.
Another intent of this initiative is to give female-identifying persons the opportunity to:
develop scientific leadership outside of the post-secondary environment
grow project management skills
create a professional network of contacts
foster positive relationships between Indigenous and non-Indigenous communities
Contact us
The SINEWS Student Help Desk is available to answer your questions about the SINEWS program.
431-374-2075
sinews@nrcan-rncan.gc.ca