Forest pest management
Native insects and diseases play an essential ecological role in Canada's forests.
By consuming trees and other plant material, forest insects and micro-organisms contribute to healthy change and regeneration in forest ecosystems. They help renew forests by removing old or otherwise susceptible trees, recycling nutrients and providing new habitat and food for wildlife.
However, it's not for their ecological benefits that forest insects and diseases sometimes make national news. When infestations are so severe they destroy or damage large areas of commercially valuable forest, or infest Canadian forest products bound for export, then insects and diseases—whether native or alien—become "pests."
Mountain pine beetle, spruce budworm, gypsy moth and Dutch elm disease are all examples of well-known forest pests that have led to significant losses in value of Canadian forests.
What's what: native, alien, invasive
Forest insects and diseases in Canada are typically classified into three broad categories:
Native: Indigenous species that have existed in Canada for thousands of years. Outbreaks occur periodically. Examples are spruce budworms and mountain pine beetle.
Alien: Species introduced into Canada's forests within recent history. They are also referred to as "exotic," "non-native" and "foreign." Examples include emerald ash borer, brown spruce longhorn beetle and Dutch elm disease.
Invasive: Insects and diseases that spread beyond their known usual range.
Both terms, "alien" and "invasive," refer to shifts from one ecosystem to another, not to shifts across national borders. So, even organisms that move into new ecosystems within the same country can be considered alien and invasive if they extend beyond their usual geographic range. The spread of mountain pine beetle from British Columbia's lodgepole pine forests to Alberta's jack pine forests is an example of a native forest insect behaving invasively.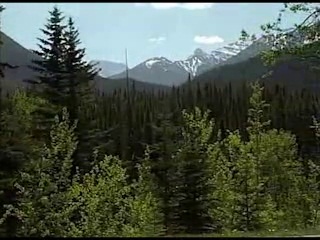 From friend to foe
Native forest insects and diseases are generally of little concern when they exist at non-damaging population levels.
It is when populations of these native species increase beyond an acceptable threshold, or when alien or native species behave invasively that concerns arise. If ecological or economic damage results in measurable impacts—such as a decline in ecosystem health or large reduction in the available wood fibre—then the insect or disease outbreak is seen as being a disturbance and active management intervention may be considered.
The challenge for forest resource managers is therefore two-fold. First is to assess the risks posed by potential and actual outbreaks and spread. Second is to apply risk-based decision-making to manage forest ecosystems in a way that minimizes the negative impacts of outbreaks and maximizes the positive impacts.
Forest pest management in Canada
The focus of forest pest management in Canada is on:
maintaining the health of the country's forests by managing native pest disturbances that threaten ecosystem values and the forest sector's access to commercially important timber and related resources
preventing the entry and spread of alien species into the country.
To achieve these ends, Canada—the provincial, territorial and federal governments—takes an integrated pest management approach. In integrated pest management, interventions carried out are based on knowledge about what their short- and long-term impacts might be, and involve targeting both the area and pest in question.
The responsibility for forest pest management in Canada depends on the nature of the pest and the location of outbreaks. This accommodates the variety of forest management practices and priorities that exist in this large and diverse forested nation. In general, forest ownership determines this responsibility: so, federal, provincial, territorial and municipal governments are responsible for pest management within their specific jurisdictions. Private forest owners are responsible for their own forest pest management.
The federal government is also responsible for management of regulated alien species wherever they occur in Canada.
All forest managers rely on scientific information and advancing technology to manage pests within their jurisdictions. The Canadian Forest Service (CFS) is the principal provider of scientific and technological support on forest pest matters to all jurisdictions, including federal agencies such as the Canadian Food Inspection Agency (CFIA) and Environment Canada.
The science and technology contributions of the CFS include: basic information on the identity, biology and ecology of forest pests and on ecological and economic impacts; and the development of expert tools and strategies in support of the evidence-based decision-making. The CFS plays a lead role in the National Forest Pest Strategy, an initiative by the Canadian Council of Forest Ministers to harmonize and share knowledge and expertise in the complex world of forest pest management.
Outbreaks of native insects and diseases are natural, recurring processes with many ecological benefits. However, they pose major problems when their severity or spread threatens forest productivity and competes with commercial forest values.