Forest industry tools and research
Products and processes
Canada's forest sector has recognized that future prosperity in the industry first requires a new business model.
According to the Forest Products Association of Canada, "business as usual is no longer an option." Given the new expectations of today's marketplace (what the Forest Products Association refers to as "market imperatives"), industry transformation must take place.
The federal government has been a strong supporter of forest industry transformation, and the imperative for change has been echoed by a wide range of groups, including financial analysts, provincial governments and industry.
Those in the sector also realize, however, that simple retooling to increase production of traditional products in traditional ways is not the answer. If Canada's forest sector is to survive, regain its competitive strength in the global marketplace and set the stage for long-term prosperity, innovation is critical.
Today, innovation has become the watchword at every part of the forest sector value chain, from harvesting, manufacturing and resource management to research and development (R&D).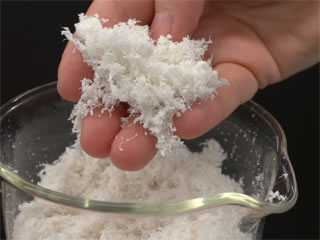 What does innovation mean for the Canadian forest sector?
The innovation approach being pursued is one that builds on Canada's considerable forest sector strengths, namely: an abundance and diversity of top quality wood fibre; a skilled workforce; and a well-developed and maintained industrial, transportation and communication infrastructure.
With the aim of capitalizing on those strengths, R&D projects across the industry are now focused on:
developing new technologies and products, including high-value bioproducts, to broaden the industry's product portfolio and maximize the value derived from wood fibre
diversifying and expanding markets, both geographically and by end-use, to extend the industry's market reach and to reduce reliance on a small number of markets
developing new tools, techniques and processes for maximizing the environmental stewardship credentials of the industry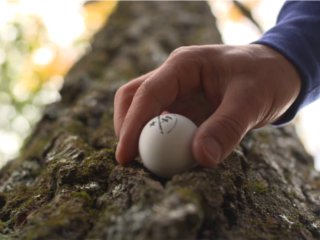 FPInnovations at the centre of R&D
The R&D work underway in every area of Canada's forest sector is starting to yield promising results. These achievements can be largely attributed to the greater-than-ever collaboration of research agencies across the country, including those in government, industry and universities.
FPInnovations is at the centre of this research and is the hub of activity that is linking researchers across Canada. The organization focuses and harmonizes forest products R&D work, while also ensuring that innovation is integrated into all aspects of work related to the forest sector value chain.
The Canadian Forest Service (CFS) recognizes the tremendous advantages to be gained from a unified, results-focused R&D effort. It has therefore made it a priority to promote, foster and fund a range of research networks and partnerships.
One example of how cooperative R&D relationships are encouraging innovation: pilot scale demonstrations of the production of nanocrystalline cellulose, cross-laminated timbers and biomethane. Such demonstrations are aimed at accelerating these and other transformative technologies on the path from lab to commercialization.
FPInnovations
In 2007, Natural Resources Canada helped create FPInnovations, a national non-profit forest products research institute formed from the merger of Forintek, the Forest Engineering Research Institute (Feric), the Pulp and Paper Research Institute (Paprican) plus the new Canadian Wood Fibre Centre. The mandate of the organization is research and technology transfer.
Today FPInnovations is the largest public–private forest products research institute in the world.
Spotlight on new applications for a traditional resource: Lignin
Lignin is a chemical compound found in woody biomass and other plants. It is the substance that binds the cellulose fibres together.
In the chemical pulping process, lignin is broken down and generally removed from the rest of the fibre. Traditionally it has been burned for bioenergy. These days, however, lignin is gaining popularity as a potential input to produce environmentally friendly substitutes for several petroleum-based products currently on the market.
FPInnovations, through the Transformative Technologies Program, has been working to identify new and more economical methods for extracting lignin.
Researchers are also working to find ways to produce lignin with different consistencies and properties so that it can be used in a range of niche markets. For example, lignin-based products can be used in place of many chemicals that are currently made from petroleum-based sources. This makes these lignin-sourced products attractive as renewable alternatives where they are needed by industries in the production of food, flavours, dyes and pharmaceuticals.