Softwood boards
Product description
Softwood boards are non-structural lumber produced with a nominal thickness of 1 inch. Boards are used for a range of decorative applications where visual appearance is important and also for end-uses where lower-quality lumber is acceptable. They are used in industrial applications to manufacture value-added wood products and in the do-it-yourself (DIY) market. Their main competing materials are non-structural panel products (particleboard and medium-density fibreboard) with a decorative coating.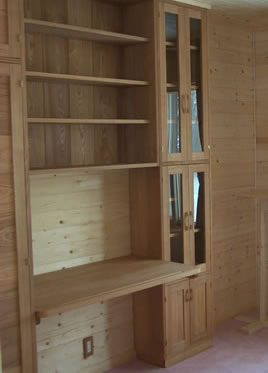 Technical information
Softwood boards are produced in various widths (in nominal increments of 2 inches) and lengths (in increments of 2 feet). The actual cross-sectional dimensions are less than the nominal dimensions, because the wood shrinks as it is dried and it is then planed in its final production step. A "one-by-eight" is therefore actually ¾ inch thick and 7¼ inches wide in its finished form.
Boards are produced from a wide variety of species, including spruce-pine-fir, Douglas-fir-larch, southern yellow pine, eastern white pine and western red cedar. Board grades are determined on the basis of the occurrence of knots, checks, wane, warp and manufacturing defects that affect visual appearance. Boards with specific grain patterns are often desirable for particular end uses (e.g., edge-grain western hemlock for interior panelling). Boards used for exterior siding, sheathing and packaging uses are usually shipped green (not dried), while higher grades of boards, especially those intended for interior use, can be kiln dried to a moisture content of 19% or less.