Manitoba's Pipeline Regulatory Regime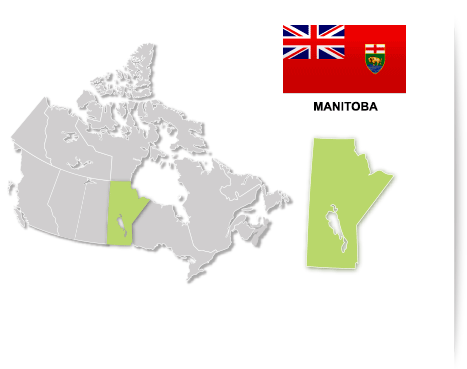 6 pipeline companies regulated



564 km of provincial pipelines



$927 million/year - value of hydrocarbons transported via pipeline

17.6 million barrels/year of crude oil transported via pipeline
A product of the Energy and Mines Ministers' Conference
Provincial Pipeline Regulator
Manitoba Public Utilities Board
The Manitoba Public Utilities Board (Board) supervises the construction and operation of natural gas and propane pipelines, and ensures that gas and propane are safely distributed to Manitoba consumers.
Prevention
The Board ensures that pipeline companies comply with the province's Oil and Gas Act and associated Regulations, including applicable Canadian Standards Association standards.
Pipeline companies require an environmental licence before construction. The application process is very involved in determining the pipeline route, and includes public engagement and a technical review by a government advisory committee.
During construction, techniques are used to ensure the impacts of the pipeline are mitigated. Following construction, integrity testing is performed and environmental controls are installed. Once complete, the company may apply for an operating licence.
Provincial regulations require periodic testing and maintenance of the pipeline, its instruments and its equipment. Company safety manuals must also contain up-to-date information related to emergency response plans, spill containment, and fire prevention.
Pipeline terminals in Manitoba are inspected by provincial Petroleum Inspectors.
The regulator has a range of enforcement options to ensure compliance, including ordering the shutdown of a pipeline facility and monetary penalties.
Preparedness and Response
Manitoba requires all companies to report any serious incident to the Board within 12 hours of an event. This may include a liquid spill greater than 0.5 cubic metres, any spill on land outside of the company's lease, a fire, or a blow-out.
All pipeline operation permit holders are required to have and maintain a safety and Emergency Response Plan program. The goal is to prevent events before they occur and to have effective plans in place in case of an emergency. All companies are also required to be members of the Manitoba Spill Co-operative.
In the case of an incident, Manitoba regulation requires companies to fully clean up the site to its original condition. The regulator conducts inspections of the site and directs the company to an appropriate response. A spill report is required in all cases, and additional action may be required depending on the scale of the incident. In exceptional circumstances, the regulator can take control of the response.
Liability and Compensation
Manitoba holds licenced pipeline operators legally liable for a pipeline throughout its lifetime use and after abandonment. Companies are responsible for costs associated with environmental damages, and owners are compensated during pipeline installation and in the event of an unintentional release. Companies are also responsible for the actions of third party contractors.
The Board maintains an Abandonment Fund that could be made available for use as a financial backstop in the event a company is unable to pay for the costs of an incident.
Disclaimer:
Users are reminded that this publication has no legislative sanction. It has been consolidated for convenience of reference only. Original Regulations should be consulted for all purposes of interpreting the law.