Welding and Joining
Contact Us
Dr. Jidong Kang
Joining and Structural Performance Functional Group Leader,
Research Scientist
Telephone: 905-645-0820
Email: Jidong.Kang@canada.ca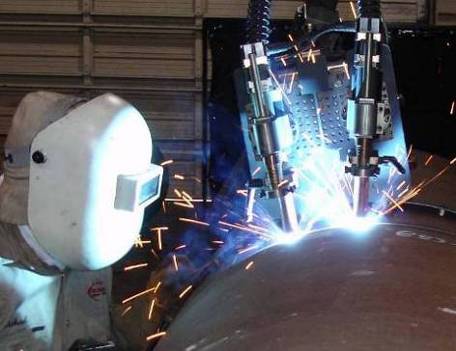 CanmetMATERIALS offers advanced welding and joining research and development capabilities that are focused primarily on the application of high-strength steel in oil and gas pipelines, lightweighting for transportation, high‑temperature materials for power generation and advanced materials for defence applications. The goal and fundamental focus are to develop new and innovative technologies for materials joining, as well as to provide in‑depth evaluations of weld performance that aim to reduce the frequency of welded joint failures.
Research areas include the following:
Advanced welding and joining, including laser welding, laser hybrid welding, brazing, diffusion bonding, transient liquid phase bonding and laser additive manufacturing (deposition with powder or wire)
Welding and joining metallurgy of advanced high-strength steels, high-temperature alloys and dissimilar materials, as well as metal matrix composites and ceramics
Assessment of welded joints through microstructural characterization (see Microscopy) and mechanical properties testing (see Mechanical Testing) to establish inter-relationships
Development and evaluation of welding procedure specifications for advanced and conventional welding processes
Support for codes and standards
The welding lab has a six-axis robotic welding cell enclosure equipped with a three-kilowatt IPG fibre laser for laser welding and brazing, laser hybrid welding and laser metal deposition. Pulsed-gas metal arc welding (P-GMAW) and gas tungsten arc welding (GTAW) can be performed, as can other conventional arc welding processes, including shielded metal arc welding (SMAW), flux-core arc welding (FCAW) and metal-core arc welding (MCAW). Other industrial-scale processes are available, including mechanized pipeline welding, higher-power laser, electron beam, friction stir welding and resistance spot welding.