Corrosion
Contact Us
Dr. Xin Pang
Functional Group Leader,
Research Scientist
Telephone: 905-645-0746
Email: Xin.Pang@canada.ca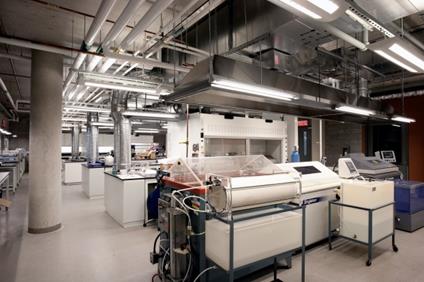 The study of corrosion includes not only metal degradation, but also the evaluation of protective measures such as coatings and cathodic protection.
In order to test materials in suitable environments, CanmetMATERIALS' team of corrosion researchers operates a fleet of high-temperature, high-pressure autoclaves, a supercritical water corrosion test loop, salt spray chambers, environment chambers and tensile test machines that incorporate environmental cells. Work is often performed in conjunction with electrochemical control.
Analytical equipment includes electrochemical potentiostats and frequency response analyzers, an electrochemical quartz crystal nanobalance, a scanning electrochemical microscope and a laser profilometer. Researchers also have access to CanmetMATERIALS' world-class microscopy facility.
CanmetMATERIALS corrosion researchers and laboratories are located in Hamilton, Ontario, and Calgary, Alberta.
Further details on CanmetMATERIALS' corrosion laboratories can be found under High-Temperature High-Pressure Corrosion Laboratories.