Renewable resource assessment: solar energy
Project location: Across Canada
Project lead: CanmetENERGY Ottawa
Timeline: 4 years (2019 to 2023)
Program: Renewable Energy
Project description
CanmetENERGY Ottawa's Renewable Heat and Power researchers are developing a gridded high-resolution, satellite-derived solar resource dataset for Canada. This will support solar investments, renewables grid integration, clean electrification of building heating loads, technology development, and data for regulatory and policy planning.
Key activities include the following:
develop a high-resolution polar-orbiting satellite-derived solar resource dataset for the Canadian North (i.e., North of 58° latitude)
expand ground-measured solar resource dataset to be able to validate the satellite-derived datasets
continue to expand the time period of the time series used for engineering climate datasets including Canadian Weather Energy Engineering Datasets (CWEEDS) and Canadian Weather Year for Energy Calculation (CWEC)
develop weather design and engineering input data files for electrification of building heating load analysis
publish materials on the Federal Geospatial Platform: updated CWEEDs and CWECs, averaged solar resource and photovoltaic (PV) potential maps, and updated annual average contour plots of solar radiation on tilted surfaces
Key partners: Natural Resources Canada's (NRCan) CanmetENERGY Varennes, NRCan's Renewable and Electrical Energy Division (REED), Environment and Climate Change Canada (ECCC), the Federal Geospatial Platform (FGP), and Klimaat Consulting & Innovation Inc.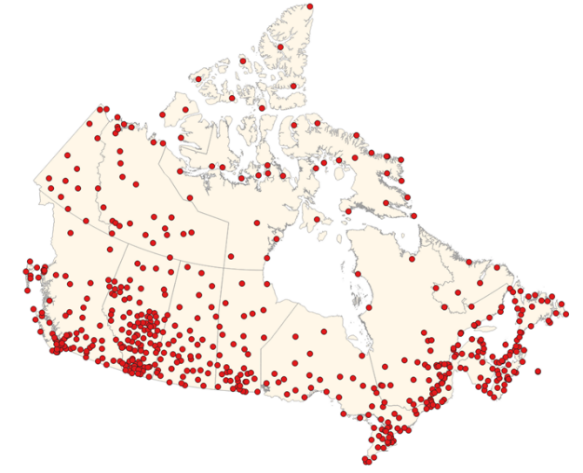 Figure 1: 564 CWEC locations across Canada.
Contact CanmetENERGY in Ottawa