Make your building more energy efficient
Managing energy use in a commercial or institutional building can be challenging, but thankfully, there are small steps organizations can take to reduce their energy consumption and boost their bottom line.
—
Being aware of how much energy your buildings are using should matter to you. Greener, more energy-efficient buildings can provide economic and health benefits, all while helping the planet. If you're able to measure the energy your buildings use, you can manage it. And if you can manage the energy consumption, you can improve it. If managing energy use in your large commercial or institutional buildings is a challenge, the good news is that small steps can simplify the process and make a big impact. Here's how:
Benchmarking
The first step to saving energy in your commercial or institutional building is to start benchmarking. Benchmarking is a way to measure and compare your building's energy use to its past performance, against other buildings in your portfolio, or even compare your building to similar buildings outside your organization. Energy benchmarking can quickly impact your bottom line and help your organization reduce its energy consumption.
The ENERGY STAR® Portfolio Manager is a free, bilingual tool that uses a 1-100 ENERGY STAR score: a score of 50 indicates median energy performance, while a score of 75 or more indicates top performance. With the Portfolio Manager, organizations can evaluate the energy performance of their buildings, while also comparing performance with similar buildings nationwide. ENERGY STAR certification for commercial and institutional buildings is available in Canada and if your building has a score of 75 or higher, you can apply for ENERGY STAR certification.
Heating and cooling
Space heating accounts for 55% of the energy used in commercial and institutional buildings, making the heating, ventilation and cooling (HVAC) system an important factor to consider. Installing an efficient heating system in your building is a great way to save energy, especially if you choose ENERGY STAR certified light commercial heating and cooling equipment, which saves 6% more energy on average than standard models.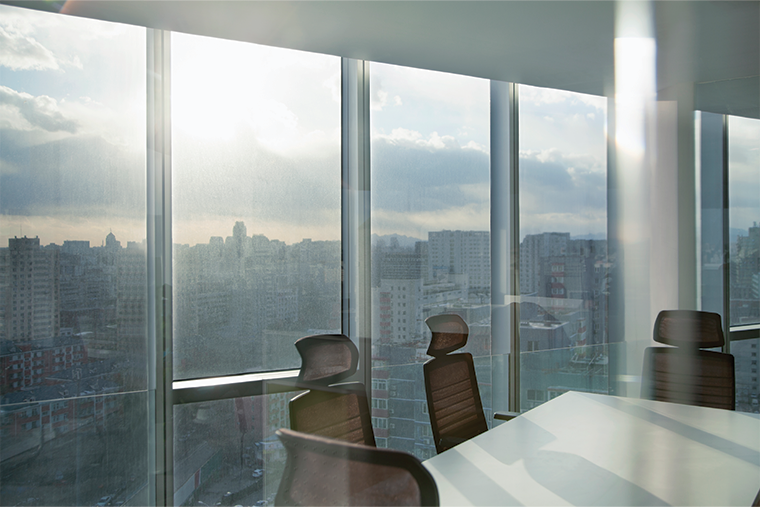 Additionally, you can:
Have your building tested by a licensed professional to identify areas where your building is losing hot or cold air.
Seal air leaks with weather stripping and caulking.
Set back the thermostat in the evening or when the building is unoccupied.
Perform regular maintenance on the HVAC system and remember to change or clean dirty filters – especially during peak heating or cooling season. For heat pumps or air conditioners, clean the evaporator and condenser coils to keep them running efficiently.
Keep areas in front of air vents clear of furniture and paper to ensure proper air distribution.
Keep exterior doors closed while running your HVAC system. This sounds simple but it helps reduce wasteful loss of warm or cool air.
During the summer, reduce heat gain from the sun shining through the glass on east and west sides of the building. Solar screens, solar films, awnings and trees can help.
In the winter, let the sun shine through the southern windows to help heat the facility.
Lighting
Lighting makes up about 13% of the energy used in a commercial or institutional building. An effective and simple way to save is by maximizing the amount of natural light you use. Sunlight is free! So to reduce lighting costs, encourage occupants or staff to open or close blinds to make the best use of the natural daylight when possible. Remind them to turn off the lights when rooms are unoccupied or when natural daylight is sufficient. You could take things one step further and install occupancy sensors to turn lights off automatically when no one is there. Places like storage rooms, meeting rooms, and low-traffic areas are a good place to start.
Invest in the right equipment
Establish a procurement policy for energy-saving products. Choose ENERGY STAR certified office equipment and electronics to maximize energy savings. ENERGY STAR offers a variety of products that your building could benefit from, including: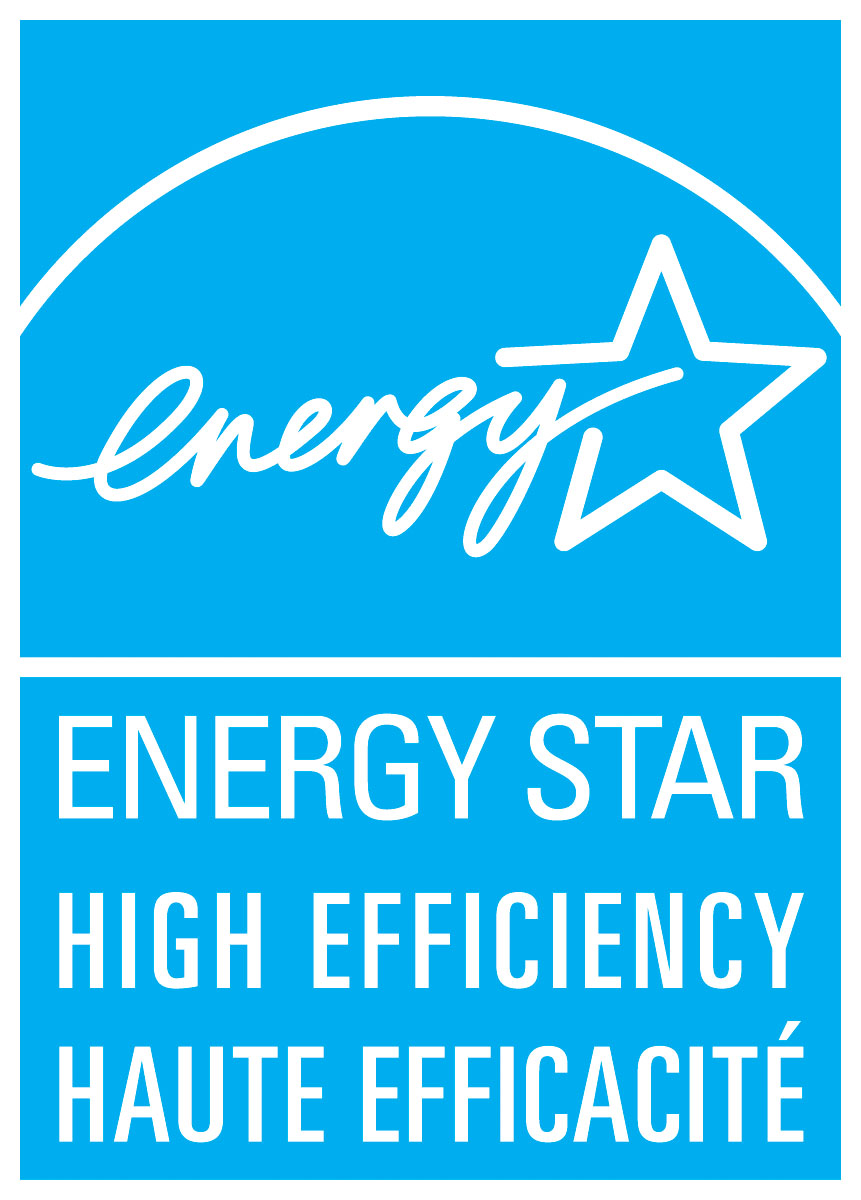 Additionally, you can take these small steps to reduce energy consumption even further:
Activate the power management function on office computers so they're automatically put to sleep when they're not in use.
Similarly, enable the sleep settings on all printers, copiers, fax machines, scanners, and multifunction devices so they enter a low power sleep mode after periods of inactivity.
Plug office equipment and electronics into a smart power bar so it's easy to turn products on or off with the flip of a switch, and reduce phantom power consumption.
Encourage good habits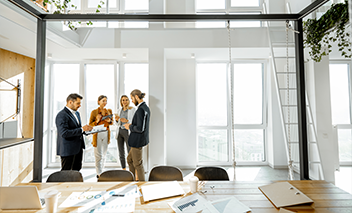 A great, low-cost way to reduce energy consumption is to encourage people to adopt energy-saving habits. Start by reminding everyone of the basic principles of energy management and share your energy efficiency goals with them. Encourage employees to conserve energy by displaying recent energy use data in high traffic areas or provide updates in a regular newsletter. Seeing data, noticing trends and knowing that even small steps can make a big difference can inspire people to continue saving. You can also:
Encourage simple actions, like turning off the lights or activating computer management features.
Hang posters in high traffic areas with energy-saving tips.
Share energy-saving suggestions on your internal messaging app.
Create post-it reminders by light switches to encourage employees to take action.
Give incentives and recognition, host energy-saving competitions and give small rewards to participants.
Learn more and connect with us
Looking for more tips on energy efficiency? Follow ENERGY STAR Canada on Twitter, Facebook, Pinterest and LinkedIn to maximize your energy savings and get the latest on energy-efficient products.