Displays (signage displays and monitors)
Digital signage
An ENERGY STAR® certified digital signage display is 4% more efficient, on average, than standard models. Digital signage displays are intended for multiple people to view content in non-desk-based environments, such as retail or department stores, restaurants, museums, hotels, outdoor venues, airports, conference rooms or classrooms. Digital signage displays are a useful tool to promote your products, present information and show company branding.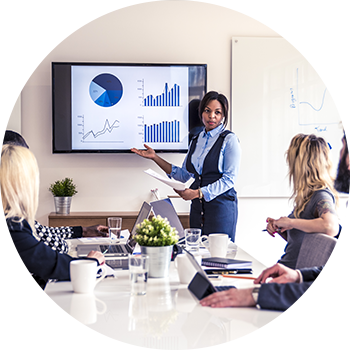 There are different types of signage displays that differ in cost, lifespan and other features. Some common features include:
Touch screen
Video wall compatible
Ability to host computer/graphics cards
PC inputs, serial ports, USB etc.
Tougher enclosures (e.g. to withstand high heat of grease on menu boards)
Portrait orientation
Key features
More efficient and cooler-running panel technologies that save energy
Offer all the features and functionality of conventional models
For displays that have "off" mode, power is less than 1 watt
Monitors
An ENERGY STAR certified monitors uses 7% less energy, on average, than a standard model. Monitors that have earned the ENERGY STAR Most Efficient designation are the best of the best – they'll save you more energy than standard models. There are three main types of electronic displays eligible for ENERGY STAR certification: computer monitors, digital picture frames and professional signage displays.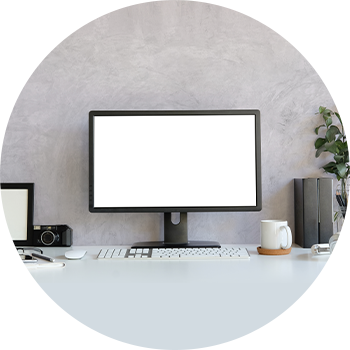 Key features
Meet stringent energy efficiency requirements in "on", "sleep", and "off" modes
Allow you to set your monitor to first dim and then enter a low power sleep mode when the computer is inactive
Automatic brightness control features are set to a power-saving mode for shipment, which allows monitors to conserve power automatically when they are turned on
Helpful tips
Don't use screen savers. Screen savers generally do not save energy, and may actually prevent a computer from entering sleep mode.

Enable your computer's power-reducing features to turn off the display when you are away from your computer for extended periods to reduce energy consumption.
The ENERGY STAR Promise
All ENERGY STAR certified products are tested to meet strict efficiency specifications and are certified by an independent third party. They perform the same as or better than standard products without compromising performance in any way.
Start your research using the ENERGY STAR Product Finder tool to find and compare certified displays (You will be redirected to the U.S. ENERGY STAR website).
Related Blog Posts
Connect with us
Follow us on any of our social media channels for energy-efficient tips, rebates, giveaways and much more.
---
The ENERGY STAR name and symbol are trademarks registered in Canada by the United States Environmental Protection Agency and are administered and promoted by Natural Resources Canada.