Buyer's guide to energy-efficient homes
In the market for a new home? A home is the largest purchase most of us will make. Choosing an energy-efficient place to live is a smart investment that leads to long-term comfort and savings.
—
When you're in the market for a new home, it's easy to get caught up in the details, but it's also important to keep energy efficiency in mind. There are many good reasons to include efficiency on your 'must have' list. An energy-efficient home is easier to keep at a comfortable temperature, it's less expensive to operate and it can help reduce your family's carbon footprint. To make sure you're getting the most efficient bang for your buck, we've compiled a list of important questions to ask your realtor or contractor:
Does this home have an EnerGuide rating? Is this home ENERGY STAR® certified?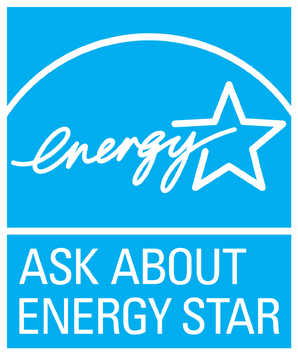 An EnerGuide energy efficiency home evaluation helps homeowners understand how much energy their home uses each year and recommends energy-efficient upgrades. This is a useful tool in understanding and improving your home's energy efficiency. If you're looking for a more eco-friendly home, consider an ENERGY STAR certified home. This certification means the home is approximately 20% more energy-efficient than a typical new house. How? Certified homes come with a number of energy-efficient features including higher insulation levels, more energy-efficient heating and cooling systems, better airtightness performance and more. ENERGY STAR certified homes combine high performance with low maintenance costs. Learn more about the many benefits of ENERGY STAR certified homes.
Does this home have high efficiency windows and doors?
Windows and doors have a big impact on your family's comfort. They minimize outside noise, let natural light in, but they can also be a significant source of energy loss – up to 25%. Make sure your new home has double or triple pane windows, doors and skylights to help you save energy and be more comfortable when you're indoors. ENERGY STAR certified windows, doors and skylights are the most energy-efficient models on the Canadian market. ENERGY STAR certified windows are about 20% more energy efficient than the average window, certified doors are about 15% more efficient and skylights 35% more efficient. So do your research, your wallet will thank you for it!
What type of heating and cooling system is installed and how old is it? What is the home's insulation level?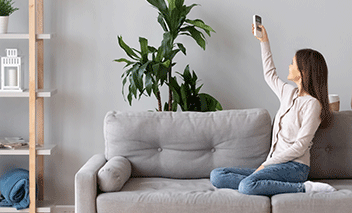 The heating and cooling system in a home, along with the level of insulation, lays a big part in keeping your home's indoor temperature steady and comfortable. It's important to know what type of system a home has (gas, oil, electric, etc.) and how old it is. This will help you understand how energy-efficient your home is and reveal potential maintenance requirements. An efficient heating and cooling system will help you save energy, reduce hot and cold spots around the house and make it easier to maintain the temperature in your home. You can maximize your comfort and energy savings by looking at homes with ENERGY STAR certified heating and cooling systems.
Another thing to consider is how well the home is insulated. Higher levels of insulation will help retain the home's temperature throughout the year. This means the heating and cooling system won't have to work as hard to maintain a certain temperature. ENERGY STAR certified homes are often insulated beyond what is required by building codes to keep you comfortable no matter what the season.
What kind of ventilation system does this home have?
The ideal home should have a good ventilation system, including a heat or energy recovery ventilator (HRV/ERV). An HRV/ERV system helps keep the air quality in your home healthy, clean and free of pollutants (including excess moisture and mould) by continuously replacing stale indoor air with fresh, filtered outdoor air. When it's time to turn up the heat, HRV/ERVs can also capture heat from stale air leaving your home and use it to preheat the fresh outdoor air coming in. Then when it's time to turn up your air conditioning, this is reversed as the system removes heat from incoming air and transfers it to the air being pumped outside. Good ventilation helps your heating and cooling system use less energy overall, and ENERGY STAR certified HRV/ERV systems work most efficiently to keep your air clean and save more energy.
What about the durability and long-term value?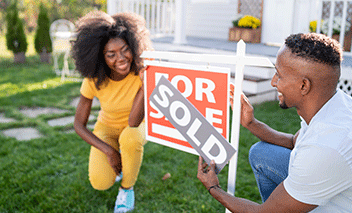 It's important to consider the potential ongoing maintenance costs and future resale value of a home. With ENERGY STAR certified homes, you will know your new home has high insulation levels and a tightly air-sealed structure, preventing air and moisture leakage that could cause potential damage. Combined with energy-efficient systems and appliances, you will save up to $300 in energy costs year after year while keeping maintenance costs low and your family healthy and comfortable.
Resale value is also an important factor to keep in mind when buying a home. With an ENERGY STAR certified home, you're already ahead of the game. Saving energy is becoming increasingly important as people try to reduce greenhouse gas emissions, and an energy-efficient home could raise your home's appeal to future potential buyers. Between energy-efficient systems and the long-term savings, your home is sure to stand out from comparable ones on the market.
Learn more and connect with us
Energy-efficient homes are less expensive to operate, more comfortable to live in and more environmentally friendly. Learn more about energy efficiency for homes and to find an energy-efficient builder, use our search tool.
Looking for more tips on energy efficiency? Follow ENERGY STAR Canada on Twitter, Facebook, Pinterest and LinkedIn to maximize your energy savings and get the latest on energy-efficient products.