The best gifts do great things
In need of some last minute gift ideas? We've got you covered, check out our holiday guide and give a gift that keeps on giving.
—
These days, what's trendy can change so quickly that it can be hard to decide what to give family and friends for the holidays. Luckily, savings are always in style. With our green holiday gift guide, you can give a gift that truly keeps on giving!
Digital media players
A cold winter day is the best excuse to cozy up inside your home and binge watch your favourite movies or TV series. You can give the gift of guilt-free comfort this holiday season with an ENERGY STAR® certified digital media player. These handy little boxes stream video from online services, and they use 11 times less energy than a computer. You'll help the people on your list stream smarter, for a lot less.
Tablets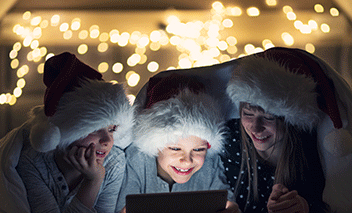 Speaking of streaming smarter, a tablet is another great gift idea. An ENERGY STAR certified tablet uses 10 times less power to stream video than gaming consoles, making them a great way for your family to keep enjoying their favourite content online without having to worry about rising energy costs.
Smart thermostats
There's nothing worse than being too cold and turning up the thermostat, and then being too hot and turning it down. Give the gift of comfort with an ENERGY STAR certified smart thermostat. Your friends and family can set it and forget it, then enjoy all the benefits.
Lightbulbs
Here's one bright idea! You've probably never thought of giving someone a lightbulb, but an ENERGY STAR certified lightbulb is the perfect last minute gift or stocking stuffer. Everyone has lights in their home, and you can get creative and give coloured bulbs or even smart bulbs. ENERGY STAR certified LEDs use up to 90% less energy than incandescent bulbs, and last at least 15 times longer. So make the home of your loved ones merry and bright year round.
And so much more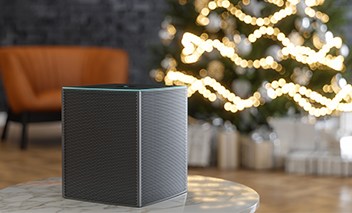 Whether you're buying a set of speakers, a laptop, a TV, or a new appliance - choose ENERGY STAR certified products for continued energy savings. Look for the little blue star when you're out shopping, because the best (and most efficient) gifts do great things.
Learn more and connect with us
Looking for more tips on energy efficiency? Follow ENERGY STAR Canada on Twitter, Facebook, Pinterest and LinkedIn to maximize your energy savings and get the latest on energy-efficient products.