Tankless water heaters
Buy ENERGY STAR® to save you money!
An ENERGY STAR certified tankless water heater uses 30% less energy, on average, than a storage tank type. Saving energy saves money and reduces your carbon footprint.
Key features
Rated with an energy factor (EF). The higher the EF, the more efficient the water heater.
No storage tank. Rather, they heat flowing water only when required, using either an electric element or a gas burner, and essentially providing endless hot water.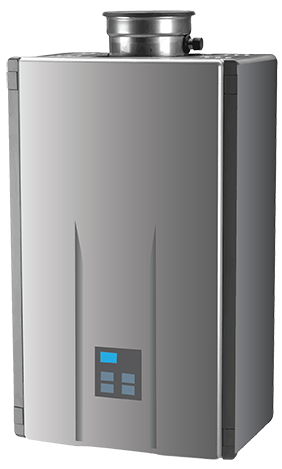 Start your research using the ENERGY STAR Product Finder tool to find and compare certified water heaters (NOTE: you will be redirected to the US ENERGY STAR website. Make sure to click "Gas Tankless" under "Type" when searching.)
Helpful tips
Get your water heater serviced once every year or two by a qualified professional (Consult your owner's manual for detailed information).
Buy the right size. Consult with an experienced plumber to estimate the hot water demands in your home.
Learn more in our booklet Water Heater Guide.
The ENERGY STAR Promise
All ENERGY STAR certified products are tested to meet strict efficiency specifications and are certified by an independent third party. They perform the same as or better than standard products without compromising performance in any way.
---
The ENERGY STAR name and symbol are trademarks registered in Canada by the United States Environmental Protection Agency and are administered and promoted by Natural Resources Canada.