Smart Thermostats

Space heating and cooling represents almost two thirds of your home energy use. Choosing an ENERGY STAR certified connected thermostat is a "smart" choice.
Benefits of ENERGY STAR certified smart thermostats
Learns the temperature you like and establishes a schedule that automatically adjusts to energy-saving temperatures when you are asleep or away to help you reduce energy usage.
Provides you with data so you can track and manage your consumption.
Gives you the flexibility to control your heating and cooling system through your smartphone, computer or tablet.
Why should you choose ENERGY STAR?
Reduce your at-home energy consumption
Keep your home comfortable
Reduce your carbon footprint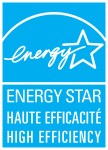 All ENERGY STAR certified products are tested to meet strict efficiency specifications and are certified by an independent third party. They perform the same as or better than standard products without compromising performance in any way.
Tips for reducing your energy consumption
Lowering the temperature two to three degrees Celsius is optimal for saving energy and keeping your home comfortable. A good guide is to program 17°C when you are sleeping or not at home, and 20°C when you are awake and at home.
Thermostat models that earn the ENERGY STAR symbol have been independently certified, based on actual field data, to deliver energy savings.
Start your research using the ENERGY STAR Product Finder tool to find and compare certified connected thermostats. (NOTE: you will be redirected to the U.S. ENERGY STAR website)
Other types of thermostats system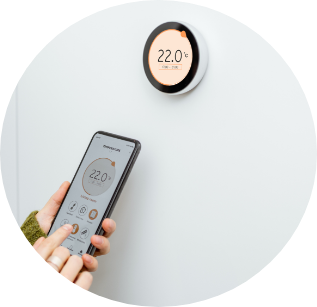 Programmable thermostats: Most homes in Canada still use a simple programmable thermostat to adjust the temperature automatically. It has a mechanical or electronic timer that lets you pre-set temperatures for different times of the day and different days of the week.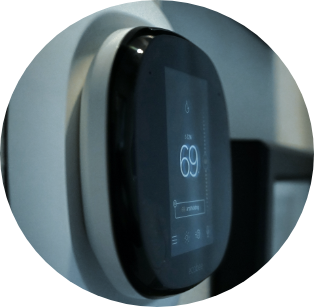 Zone control system: You can also reduce energy use through zone control. In a forced-air heating system, this involves placing dampers in duct passages and controlling them with separate thermostats in different areas of the house
Zone control is also available for hydronic (hot water) heating systems. With it, temperatures of individual rooms are regulated by thermostat-controlled valves on each radiator.
Heat pump thermostats: Both conventional and programmable thermostats are available for heat pumps. Learn about thermostats for air-source and ground-source heat pumps.
Find out more about ENERGY STAR certified products
---
The ENERGY STAR name and symbol are trademarks registered in Canada by the United States Environmental Protection Agency and are administered and promoted by Natural Resources Canada.