What does the EnerGuide label mean?
EnerGuide labels help you compare
The familiar black-and-white EnerGuide label shows how much energy a product uses and how it compares to similar models. It helps you make informed decisions about the energy-using products you buy – from big-ticket items like dishwashers to simple light bulbs.
The EnerGuide label on some regulated products – such as major appliances, heating and cooling equipment, and windows, doors and skylights – may include an ENERGY STAR® logo. This symbol is reserved for the most energy-efficient models in each product class.
Learn more about the ENERGY STAR® initiative in Canada.
EnerGuide for homes
An EnerGuide label indicates a rating that will help you better understand your home's energy performance, which may help you lower your energy use. An EnerGuide label is an official record of your home's energy performance, and may help increase its resale value. Become part of the solution for reducing greenhouse gas emissions and addressing climate change. Learn how to read the label.
EnerGuide for appliances
Choose energy-efficient major appliances to add value to your home, keep your family comfortable and healthy, and save money on energy. The EnerGuide label helps consumers compare models and make smart choices.
Canadian versus American labels
Some major appliances may have both a Canadian EnerGuide (black and white) label and an American EnergyGuide label (black and yellow). Canada and the United States use similar methods to rate energy efficiency. However, the scales may differ due to the number and types of models available in each country.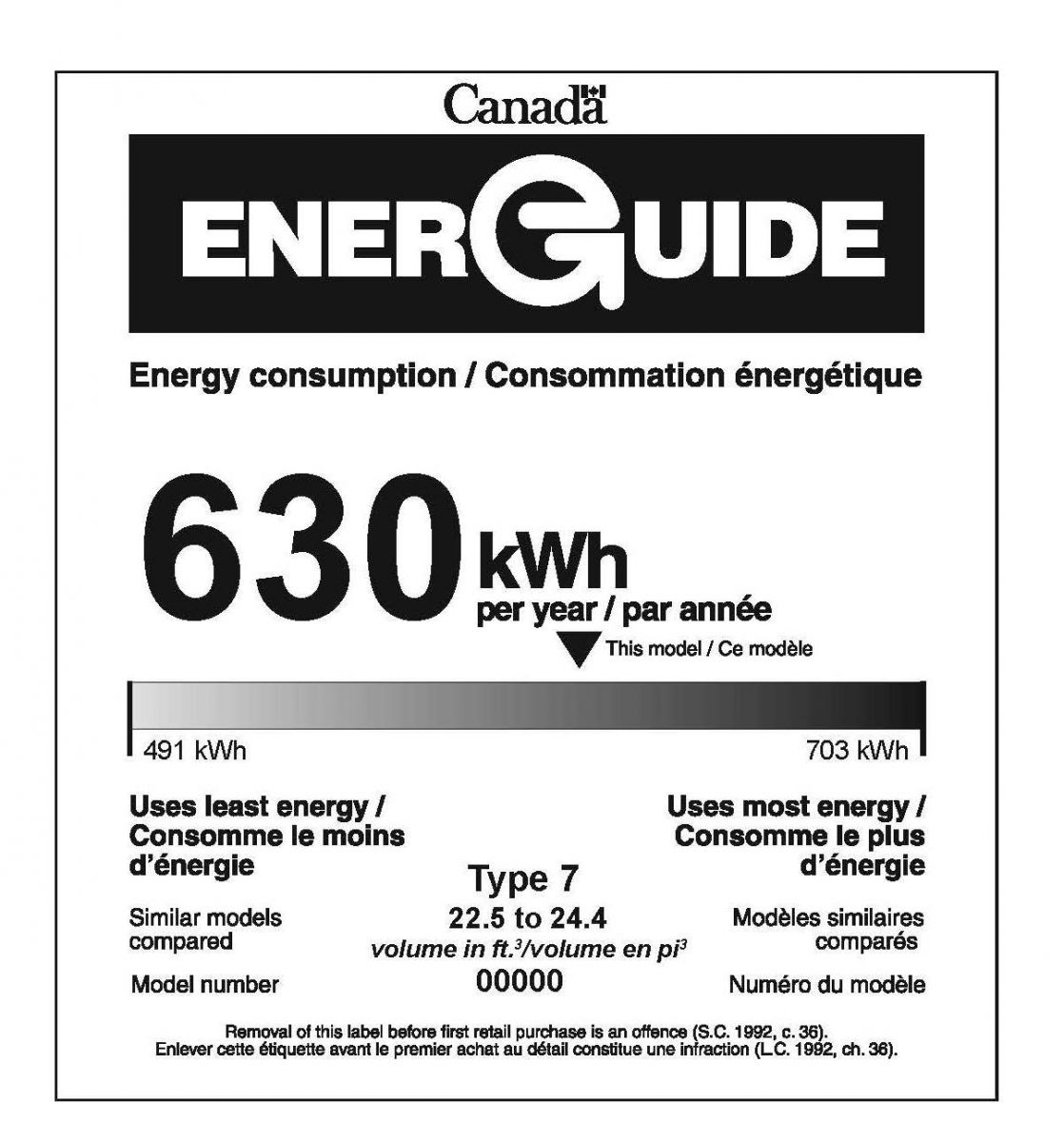 The Canadian EnerGuide label shows
annual energy consumption in kilowatt hours (kWh)
an arrow indicating the model's performance compared with the most and least efficient models in the same class
the type and capacity of models in the same class
the model number
an ENERGY STAR® logo, if applicable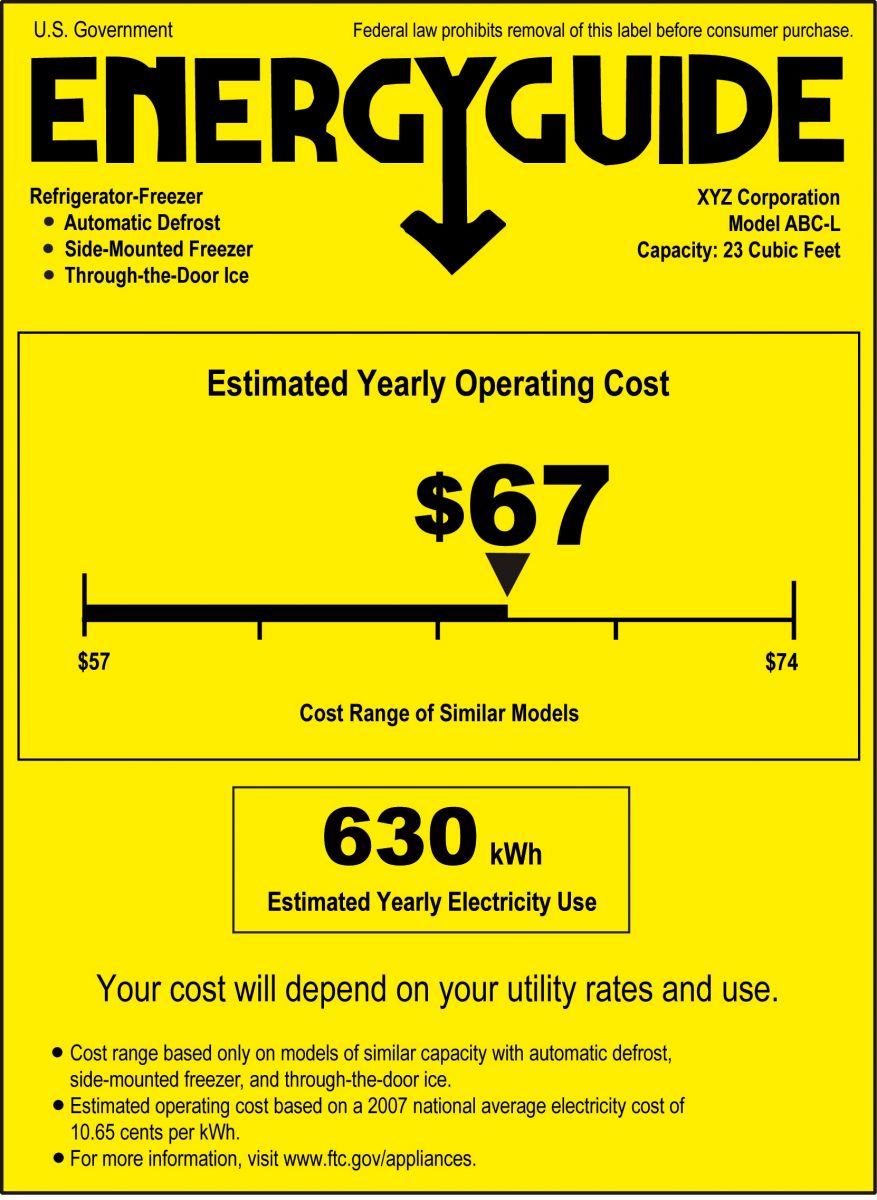 The American EnergyGuide label shows
key features
make, model and size
estimated cost of operation based on average electricity use
annual energy consumption in kilowatt hours (kWh)
an ENERGY STAR® logo, if applicable
Mandatory vs. voluntary labels
The EnerGuide label is mandatory for
The EnerGuide label is voluntary for:
Label types and languages
Mandatory EnerGuide labels are printed on stickers or hanging tags. These labels must provide information in both English and French.
Voluntary EnerGuide labels are usually printed as graphics in the product literature. These labels may be unilingual.