Newspaper archives detail 1855 quake that shook the Maritimes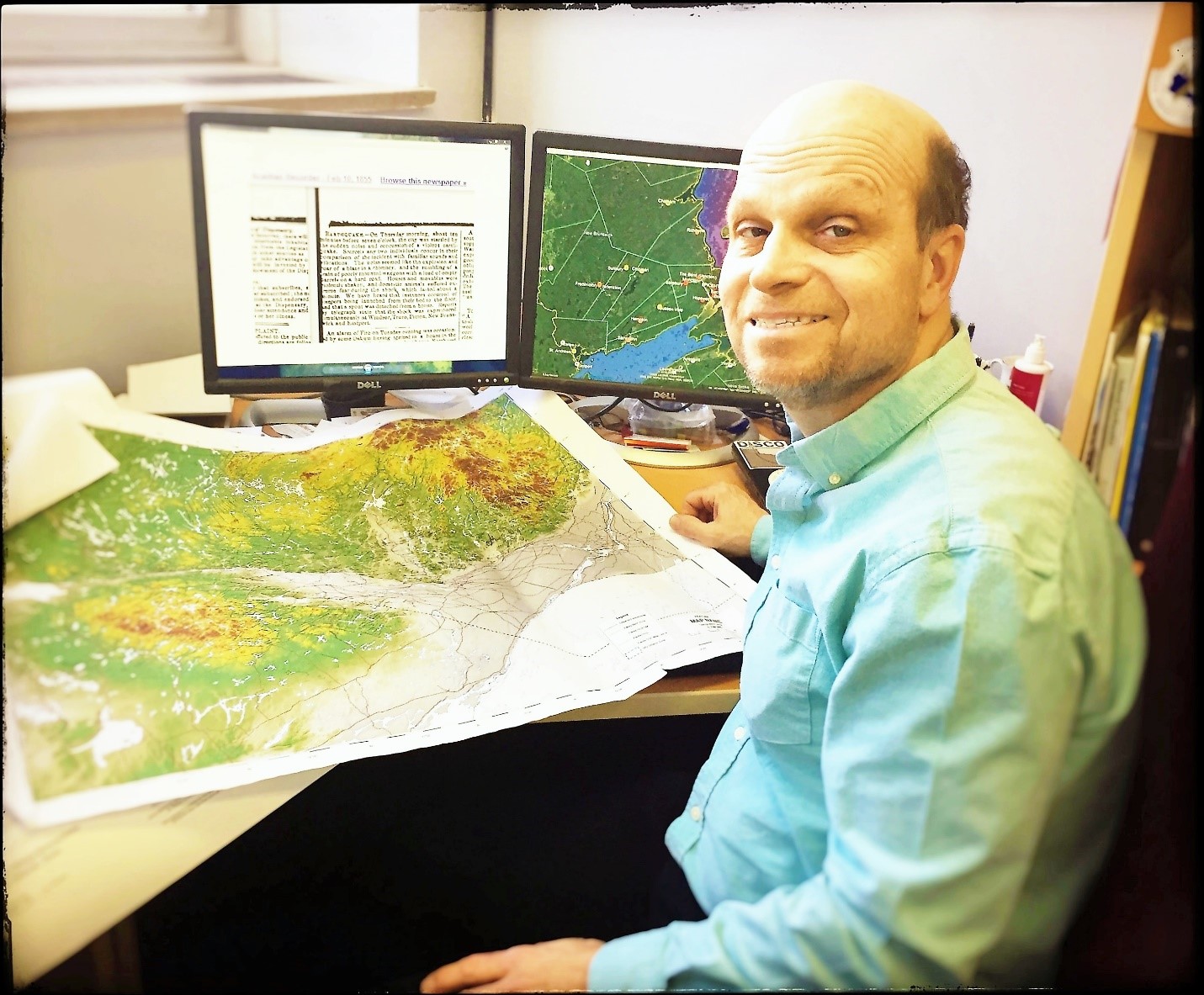 On the morning of February 8, 1855, a 5.2-magnitude earthquake near Moncton, New Brunswick, sent rumbles through the Maritimes and Maine. While no seismographs were present to capture events in the area until about a century later, newspaper archives have allowed research scientists to uncover much information about this event, the largest of its type ever reported in southeastern New Brunswick.
Natural Resources Canada seismologist Dr. Maurice Lamontagne and his colleague, University of New Brunswick's Dr. Kenneth Burke, collected over 50 reports published in the days and weeks following the event, mainly from newspaper archives. These articles tell the story of a quake felt over most of New Brunswick and Nova Scotia and as far southwest as Boston, Massachusetts.
First-hand accounts
The stories uncovered in the newspaper archives contain interesting details of the event. Stories described minor chimney damage in Moncton, and in Hopewell, near the epicentre, the plaster on walls in some homes cracked from top to bottom. In Amherst, the British Colonist described the shock of a morning earthquake: "For miles around, houses were rocked to and fro, doors opened and shut, bedsteads sensibly vibrated. The passage of the shock from north to south was accompanied by a loud rumbling noise, like distant thunder, or a heavy laden coach or railway train passing over a bridge. Many persons were startled out of sound sleep." The Head Quarters, a newspaper in Fredericton, reported that, "at the Bend (as Moncton was called at the time) it broke some windows, and that, save and except that it threw a blessed baby out of its cot, is, we believe, the worst that can be said of it."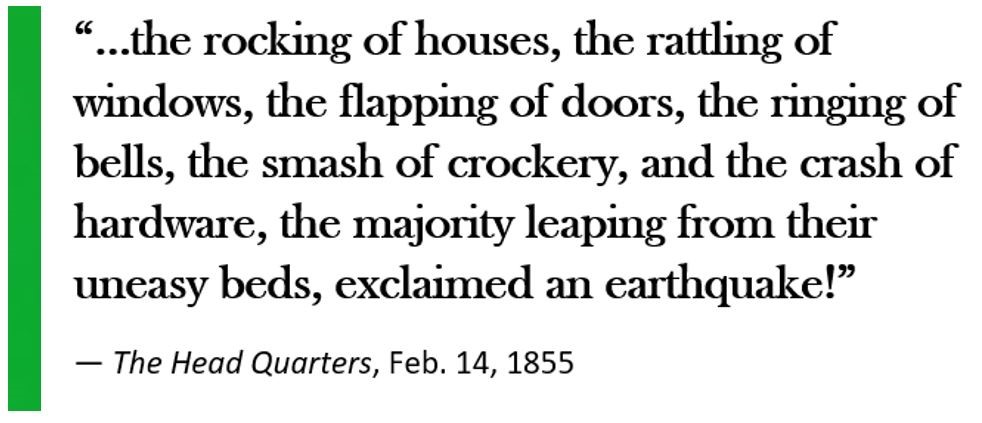 Knowing the past helps us plan for the future
The information collected by the researchers is used to estimate the magnitude and location of these significant historical events. It is also used to help develop provisions and codes, such as the National Building Code of Canada. "With this information, we can establish what's called seismic zonation —  the zones with the most potential for earthquake activity," explains Dr. Lamontagne. "This data is useful for calculating the level of ground motion and vibrations that buildings need to sustain. Our work is conducted from that perspective."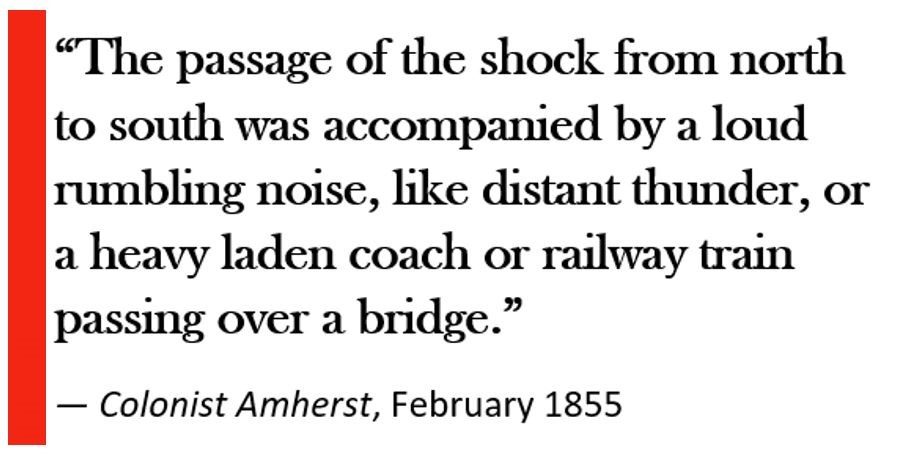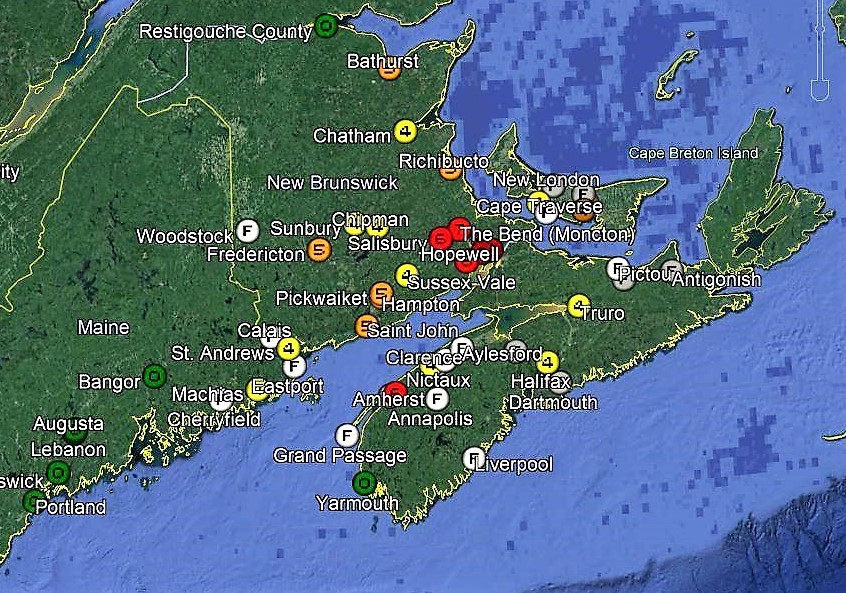 The Maritimes are not immune to earthquakes
These large historical events serve as a reminder that earthquakes can occur in New Brunswick and in Eastern Canada. According to Dr. Lamontagne, New Brunswick is located in a moderate seismic hazard region.
"When we think of earthquakes in Canada, we often think of British Columbia, because of its active tectonic plates and its potential for big earthquakes," says Dr. Lamontagne. "Although they are less frequent, moderate earthquakes can happen in Eastern Canada, as we witnessed in 1855, and more recently, in 1982, in the Miramichi area. "
The work of Dr. Lamontagne and Dr. Burke on this earthquake is now publicly available as an open file on GEOSCAN, Natural Resources Canada's bibliographic database for scientific publications. For information on more recent earthquakes, visit Earthquakes Canada's interactive map.