Development and testing of a tri-generation pyrolysis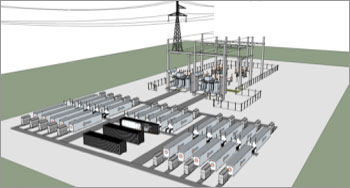 Sector - Focus area
Manufacturing - Cross cutting manufacturing
Status
Active
Partners
Innovative Clean Energy Fund - BC
National Research Council
Natural Gas Innovation Fund
Fund
Energy Innovation Program
Year
2020
EIP Contribution
$ 2,750,000
Project Total
$ 7,762,000
Location
Vancouver, British Columbia
Find out more
Lead Proponent
Ekona Power Inc.
Solution
Ekona's Tri-generation pyrolysis (TGP) system uniquely combines a pulse methane pyrolysis reactor and a direct carbon fuel cell that together maximize the energetic and economic value of feedstock methane for the production of industry-scale low-cost, clean hydrogen and electrical power.
Project
Aims to develop and test the core Pulse-Methane Pyrolysis (PMP) reactor with balance of plant components to enable field trials for the PMP and to mature the design of the Direct Carbon Fuel Cell (DCFC) concept to a unit cell level.
Expected Outcomes
Ekona's GHG modeling concludes that each kg of H2 produced by the TGP for industry will offset 13.3 kg of CO2 emissions. To achieve a total GHG emission reduction of 0.5 Gt-CO2/year, approximately 38 Mt-H2/year would need to be produced by the TGP process, which is equivalent to a 65% market penetration in today's industrial H2 supply.
Ekona has evaluated implementing a clean H2 blend of 10% (by volume) and concluded that it would reduce GHG emissions from NG pipeline energy supply by approximately 3.6%. If this were implemented across all global NG markets, the total GHG emission abatement would be 0.23 Gt-CO2/year. Increasing the hydrogen blend to 21% in the NG network would increase the global GHG emission abatement to 0.5 Gt-CO2/year.