Commercialization of lowest-cost, long duration energy storage systems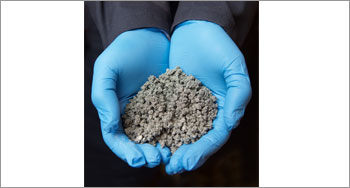 Sector - Focus area
Electricity – Long duration (to seasonal) energy storage
Status
Active
Partners
Faromor CNG Corp
SunGrid Solutions
Toyota Tsusho Canada Inc.
Fund
Energy Innovation Program
Year
2020
EIP Contribution
$ 1,622,000
Project Total
$ 5,800,000
Location
Toronto, Ontario
Find out more
Lead Proponent
e-Zn Inc.
Solution
e-Zn's technology consists of an electrochemical cell that enables the storage of energy in low-cost zinc metal. By decoupling power from energy, e-Zn is able to design systems tailored to the needs of a particular market application. By using zinc metal as an "energy carrier", e-Zn provides energy storage more economically than any other technology on the market. Moreover, given that e-Zn uses a cell-based system, the company can simply combine cells to deploy systems ranging from residential (kW) to utility/grid-scale (MW).
Project
Through this project, e-Zn will design, manufacture, test and validate the performance of a demonstration scale 5kW/240kWh (2 days duration) long- duration energy storage system. Importantly, this project will demonstrate a product version of e-Zn's technology in the field with a commercial partner, attaining 3rd party validation. Finally, e-Zn will also go through a certification process for its technology, positioning the company for commercial sales.
Expected Outcomes
e-Zn's proprietary and unique energy storage technology has the potential to dramatically improve the overall cost economics for delivery of intermittent, renewable electricity sources such as wind and solar. By integrating a reliable and cost competitive energy storage system, using an interconnected array of e-Zn's electrochemical cell modules, it will be technically and commercially viable to replace fossil fuel generated electricity with wind or solar electricity generation.
The annual emissions reduction intensity for e-Zn systems is 0.111 tonnes CO2e/kWh e-Zn systems sold (and in operation). The majority of e-Zn's initial projects will be in displacing diesel power generation in off-grid or weak grid applications. As e-Zn matures, the projects will shift to displacing grid-scale power generation from natural gas or coal. The total addressable market in 2050 for e-Zn is projected to be 5118 GWh/year (equivalent to 80 GW/year). To achieve a 0.5GtCO e/year reduction, e-Zn will have to secure a 20% market share in 2050.