Impact Canada Cleantech Challenge – Women in Cleantech

Launched in 2018 by MaRS Discovery District and Natural Resources Canada (NRCan), the Women in Cleantech Challenge was a three-year national competition that provided six entrepreneurs with unprecedented levels of support, and connected them to some of the top government laboratories, investors, and corporations in the world.
The Women in Cleantech Challenge not only created an opportunity for women to grow their ventures, it also built an environment of partnership, sharing ideas, and uplifting each other to succeed throughout the "competition". The friendships that grew through this experience came as a welcome surprise and bonus, providing an opportunity for finalists to work with each other as a cohort, problem solve, and face challenges together, while building their companies to have real-world successes.
Process
The Women in Cleantech Challenge received 148 applications, exceeding expectations and making for a difficult selection process.  For more information about the stages of this process, visit Impact Canada's website or the MaRS Cleantech website.
Narrowed down to 6 finalists, each entrepreneur received the following support over a 3 year incubation period:
$115,000 per year for living and travel expenses, allowing them to dedicate 100% of their time to their venture
$300,000 of business incubation support from MaRS Discovery District
Up to $250,000 of science and technology support from federal laboratories
$1 million grand prize awarded to the venture that advanced the most during the challenge, to continue building their business.
The six finalists for the Women in Cleantech Challenge were selected for the potential of their technologies as well as their business knowledge and leadership qualities. The challenge empowered this group of women, driving them to grow their ideas into successful businesses, with ventures gaining $52.5M in investments and the number of paid employees growing cumulatively from 10 to 82.5.
Grand Prize
In November 2021, Amanda Hall, Chief Executive Officer of Summit Nanotech, based in Calgary, Alberta, was announced as the $1-million grand prize winner of the Women in Cleantech Challenge. Founded in 2018, Summit Nanotech is developing a sustainable and cost-effective green lithium extraction process to generate battery-grade lithium to help meet the energy storage needs of the future.
Challenge Collaborator
Finalists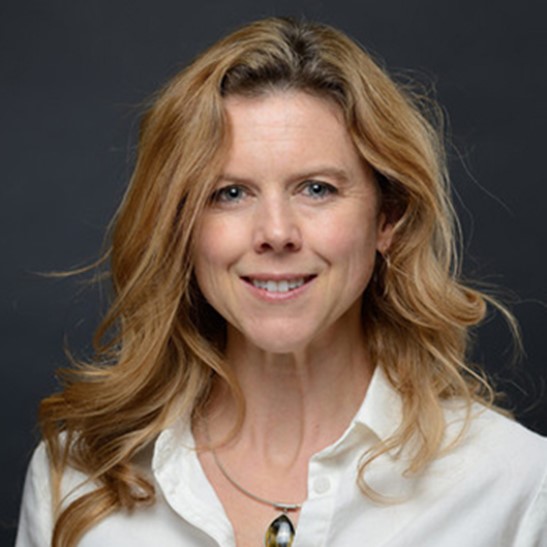 Amanda Hall, founder and CEO of Calgary-based startup Summit Nanotech won the Women in Cleantech Challenge's $1M dollar prize
Amanda's team has developed an improved method of lithium-ion extraction from produced brine water, having the potential to revolutionize both the mining and energy-storage sector. The approach creates an inexpensive and sustainable source of green lithium for batteries used in electric vehicles, portable devices and mobile gadgets, all of which are fast-growing, multibillion-dollar markets. Recently, Summit Nanoteh was awarded the Solar Impulse Efficient Solution label.
"Support in the cleantech ecosystem for women is growing stronger every day. There are opportunities in various incubators and acceleration platforms, but beyond this your fellow female cleantech CEOs will catch you before you fall."
More on Amanda Hall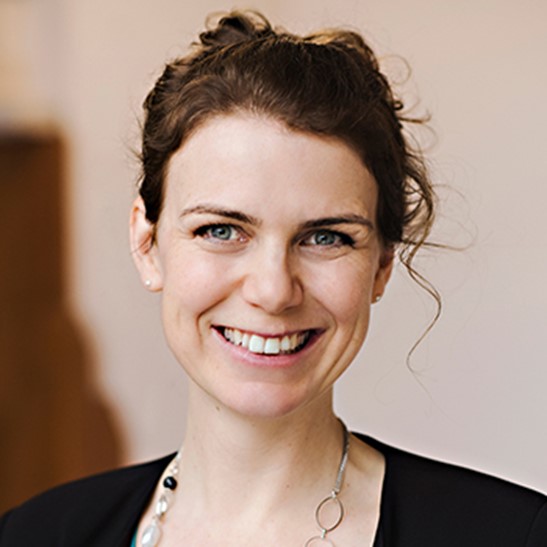 Evelyn's company uses an energy-efficient and affordable process to develop nanofilms and nanocoatings. The films significantly reduce the energy required for commercial and residential air conditioning and are often used in cleantech applications, including water purification, energy storage, corrosion prevention, sensing, and smart packaging. In 2021, Evercloak engaged in a $4.5M collaboration with Environmental Systems Corp.
"The Women in Cleantech Challenge was the launch pad for Evercloak, inspiring me to make the leap to entrepreneurship. The tailored mentoring and access to federal labs to scale Evercloak's technology has equipped me with tools to accelerate our growth."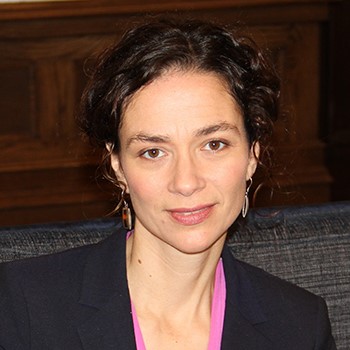 Julie and her team design and build autonomous solar-powered boats that collect real-time data on emissions, oil spills, and other risks to the ocean. Her goal is to create a 'digital ocean' to connect and exchange ocean data. Open Ocean Robotics is a recipient of the Solar Impulse Efficient Solutions label and Julie won the British Columbia Cleantech Industry Icon Award.
"Cleantech entrepreneurship offers incredible opportunities to improve our planet's sustainability, create economic prosperity and advance technological innovations. To achieve these things we need diversity and more women to pursue STEM fields and take leadership roles in driving change"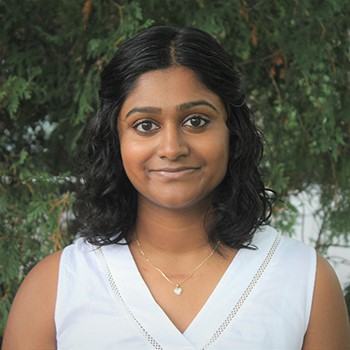 Nivatha Balendra, Dispersa
Dispersa has harnessed a bacterial process to produce biodegradable biosurfactants — active agents that are used in a variety of products today. Dispersa's non-toxic, palm-oil free biosurfactants can be readily integrated into end-user formulations, including cleaning products, detergents, cosmetics, and function as well as chemical surfactants. While Dispersa started with technology intended for remediating oil contamination in the oil and gas sector, they have pivoted to producing biosurfactants that can be used as ingredients for a wide range of products. Recently, Dispersa has been selected as a SheEO Venture Semi-Finalist in Canada.
"Creating an impactful sustainable difference through innovation has always been a dream of mine. The Challenge helped transform my vision into reality by providing an incredible amount of curated support and resources necessary to transition from an idea I had as an undergrad into the growing cleantech venture Dispersa is today."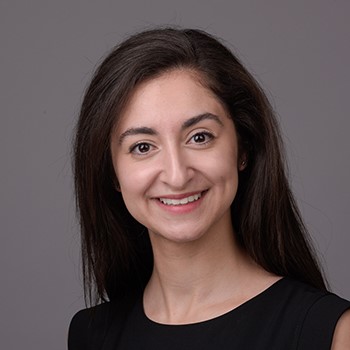 Alexandra has developed a technology that converts CO2 and methane into clean carbon products. The approach could prove a powerful, energy-efficient way to turn CO2 captured from power plants or the atmosphere into clean chemicals and fuels. In 2019, Alexandra was named a top 30 under 30 sustainable leader in Corporate Knights magazine.
"As a PhD engineer, it has been invaluable to learn about the broader cleantech ecosystem, business practices and strategies, and the economics of technology commercialization. I have been able to broaden my STEM career, since STEM in isolation cannot solve the world's problems — a more holistic approach is required."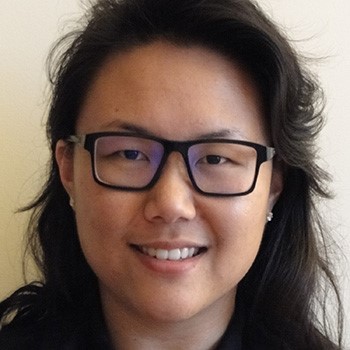 Luna's company has developed a solution that converts organic waste into a type of bioplastics called polyhydroxyalkanoates (PHA). PHA bioplastics are fully biodegradable in marine and terrestrial environments. PHA bioplastics can make packaging films, bags, containers, utensils, and other items. Genecis is one of the youngest teams to receive a multimillion-dollar grant from Sustainable Development Technology Canada.
"The Women in Cleantech Challenge has not only navigated our company out of an innovation 'Valley of Death' and played an instrumental role in our success but, most importantly, it demonstrated that there is no longer a ceiling to what women pursuing a career in cleantech can do."