Energy Innovation Program - Carbon capture, utilization and storage RD&D Call – Storage & Transportation Focus Area

Status: Expression of Interest now open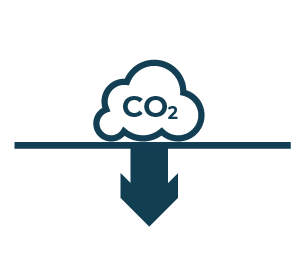 It is anticipated that 95% of all captured CO2 will need to be permanently stored to achieve net-zero emissions. To ensure the permanent removal of CO2 from the carbon cycle, CO2 needs to be sequestered and stored.
As part of the Energy Innovation Program – Carbon capture, utilization and storage RD&D Call, the Storage & Transportation focus area aims to characterize and develop safe, permanent sub-surface CO2 storage, and technologies that support safe and efficient transportation of CO2 and storage opportunities across Canada.
Key dates – Storage & Transportation Focus Area
Deadline to submit your Expression of Interest (EOI): April 17, 2023 (11:59 p.m. ET)
EOI review process by expert panel: Spring 2023
Successful applicants invited to submit Full Project Proposals: Summer 2023
If you feel you are ready to apply, and have read the Applicant Guide carefully, please download the fillable PDF EOI, and submit the EOI and any required documentation to: eip-ccus.pie-cusc@nrcan-rncan.gc.ca
Information sessions were held on March 8 and 9.
To receive a copy of the presentation in English or French, contact the program.
Stay connected
Join our electronic mailing list for up-to-date information on our funding calls, and follow us on social media and join the conversation using #energyinnovation